News
June 2017: Diana's paper is out!
Gonçalves, D. P. N. et al. Enhanced Targeting of Invasive Glioblastoma Cells by Peptide-Functionalized Gold Nanorods in Hydrogel-Based 3D Cultures. Acta Biomaterialia 2017 (in print).
http://www.sciencedirect.com/science/article/pii/S174270611730346X
May 2017: Nayan's paper on block copolymer encapsulation is out!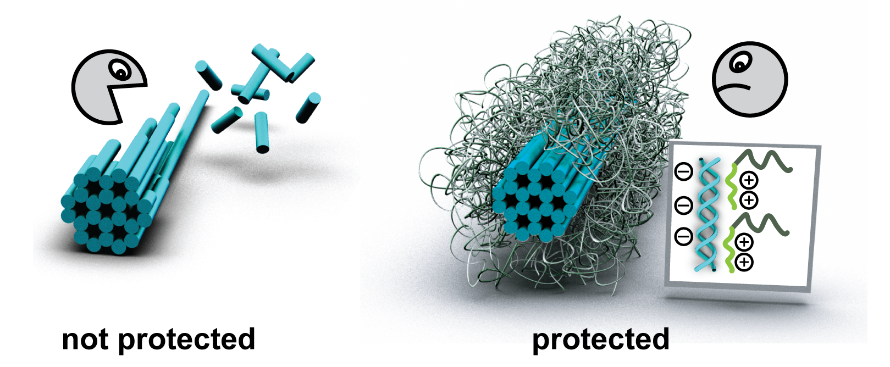 http://onlinelibrary.wiley.com/doi/10.1002/ange.201608873/full
Sept 2016: Nayan wins best poster award at DNA22. Congratulations!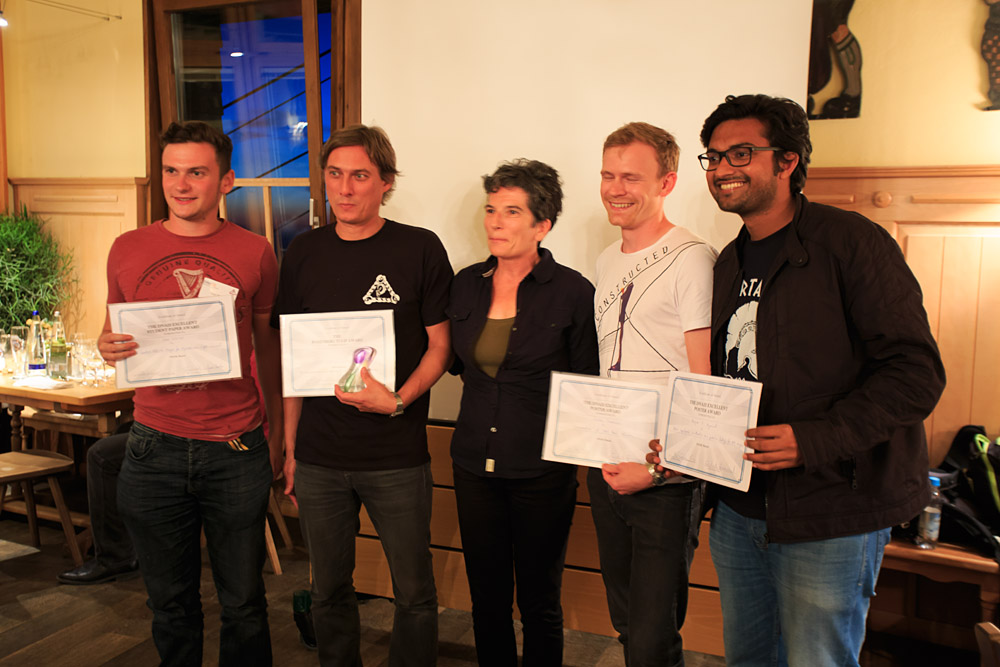 June 2016: Cherry picking lab outing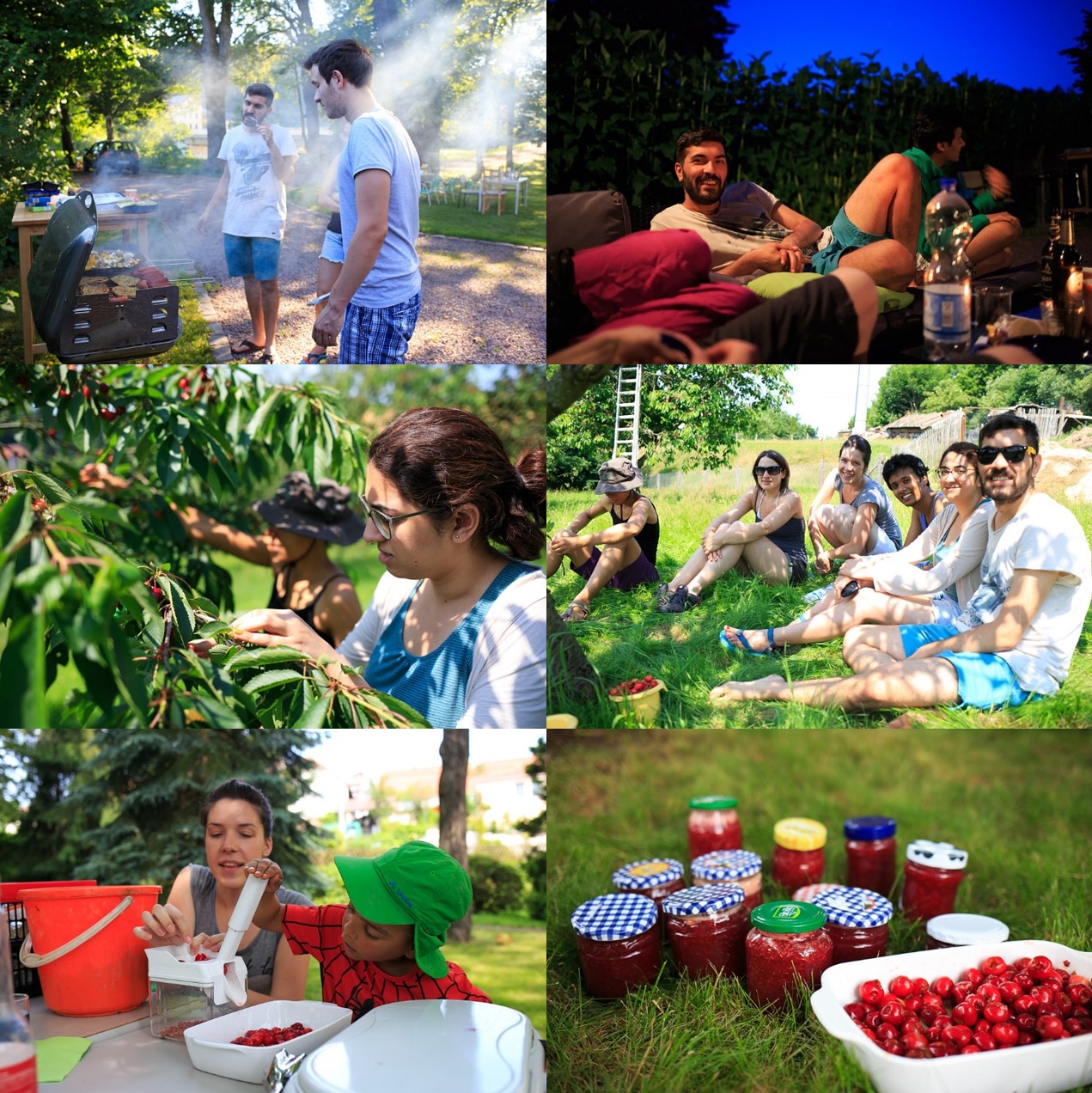 May 12: Fatih's new paper is out. Congratulations!
Toward Self-Assembled Plasmonic Devices: High-Yield Arrangement of Gold Nanoparticles on DNA Origami Templates. ACS Nano 2016.
Movie night with Chili con carne and chili non carne and non chili con carne. But all with chocolate. And wine. Yumm.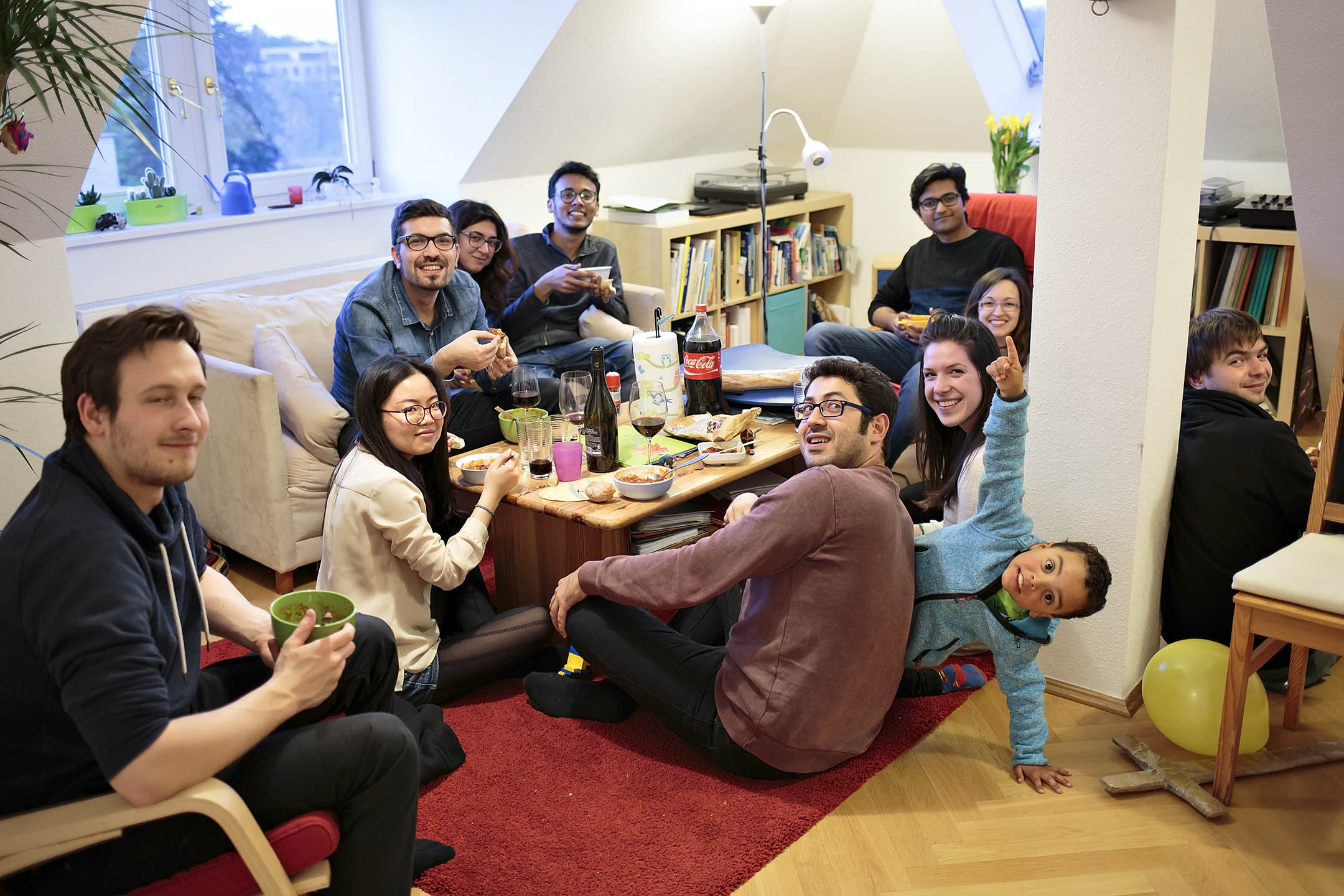 Guess what the geeks watched? Right. GATTACA.
The group in spring 2016

February 2016: Tokyo-Dresden workshop in Dresden
Hike in "Sächsische Schweiz"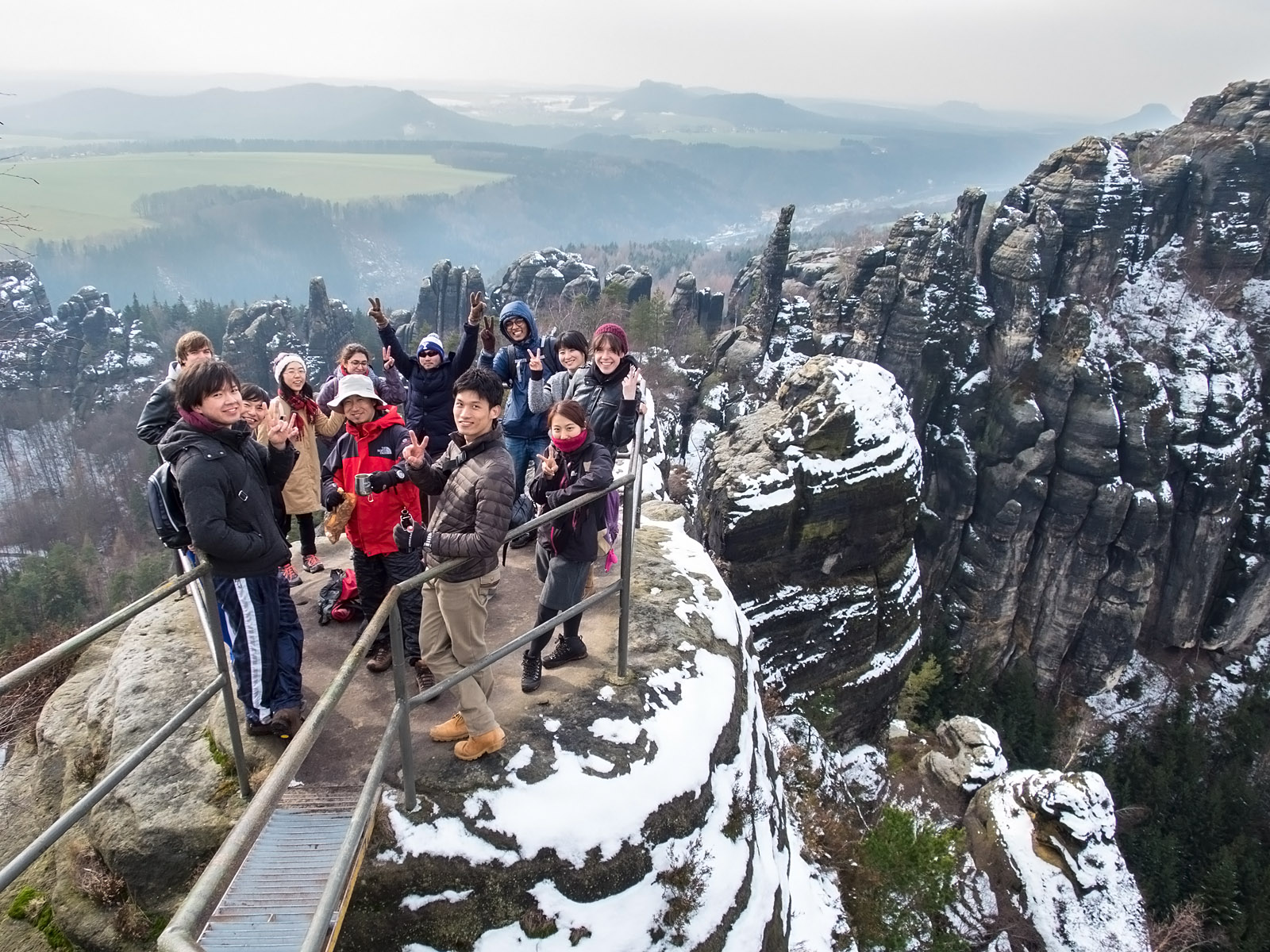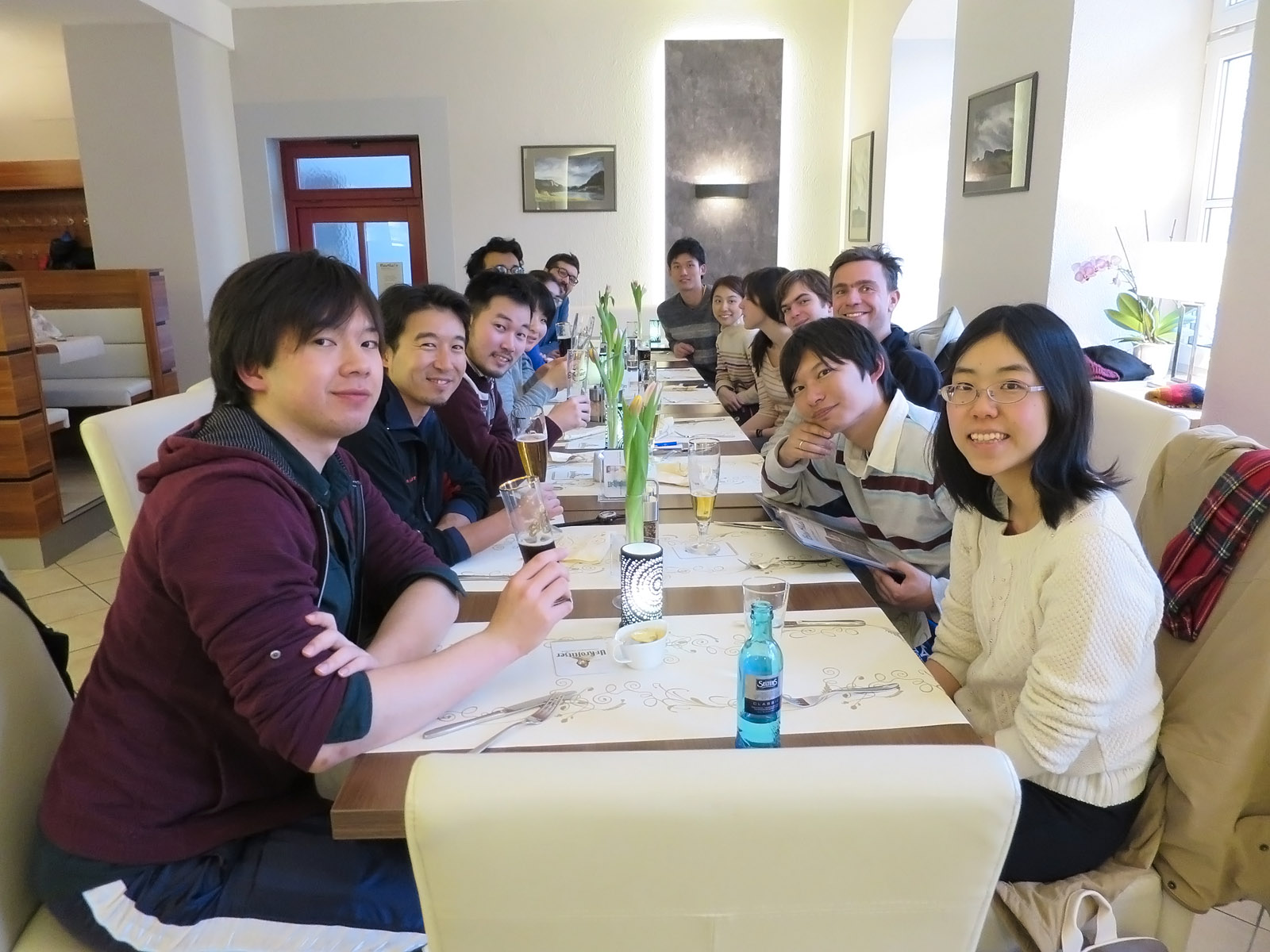 Feb. 2016: Michael's Paper is out.
Congratulations!
Design and Synthesis of Triangulated DNA Origami Trusses. Nano Letters 2016.

Jan 2016: Group Dinner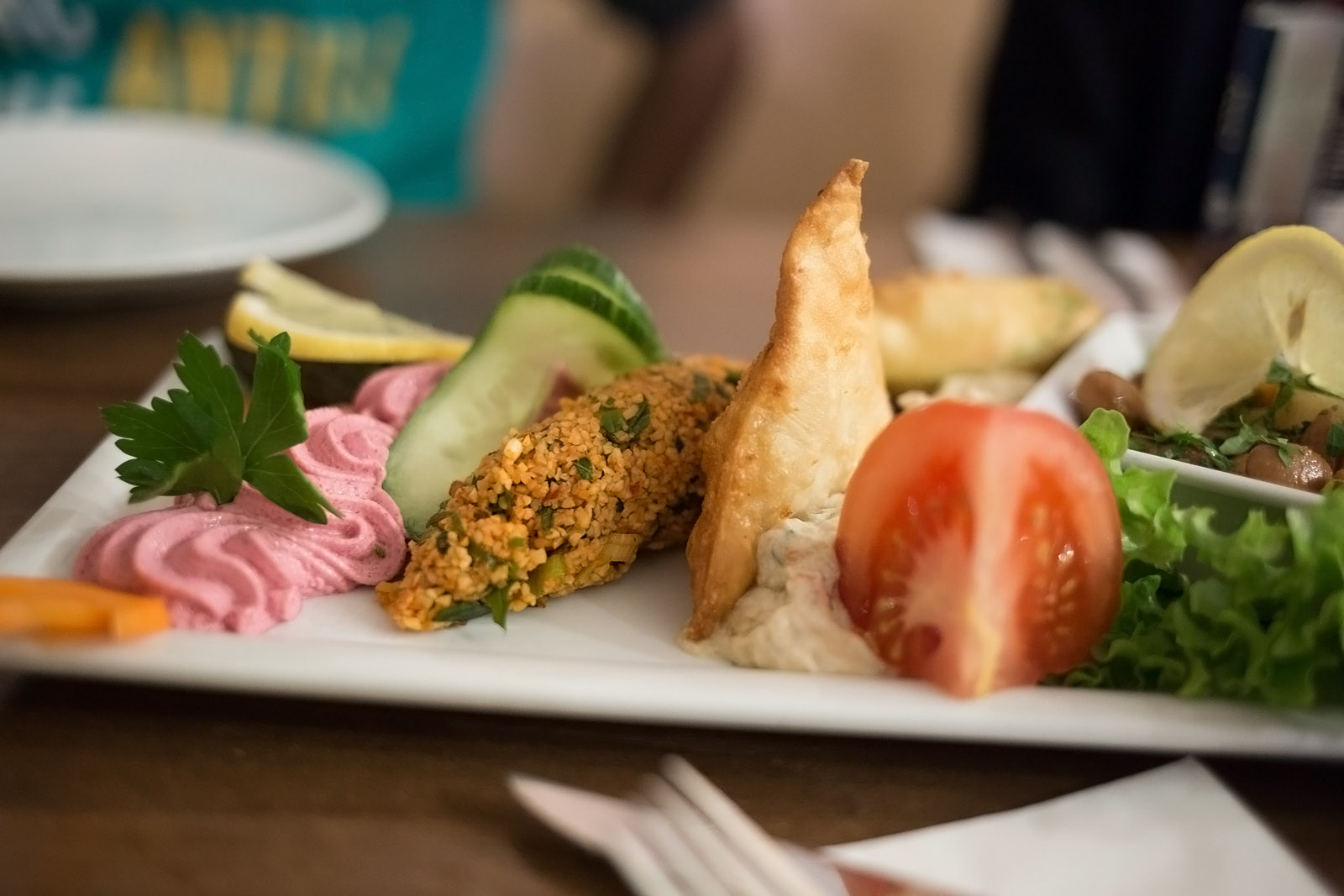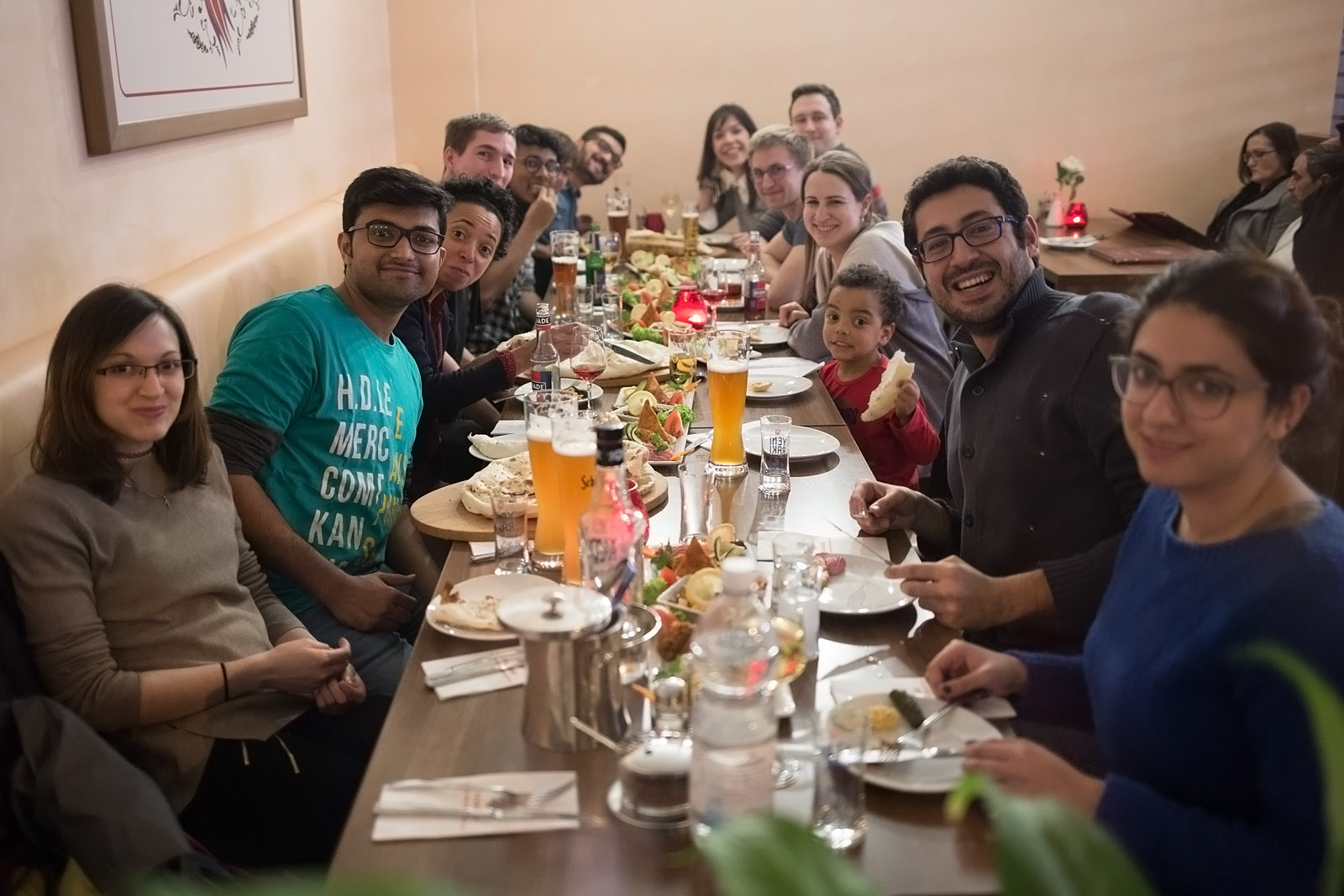 Jan. 13, 2016:
Welcome to the lab, Katarina!
December 11, 2015:
Fatih wins the prize for the best student poster at "DNA meets Plasmonics" in Bad Honnef. Congrats Fatih!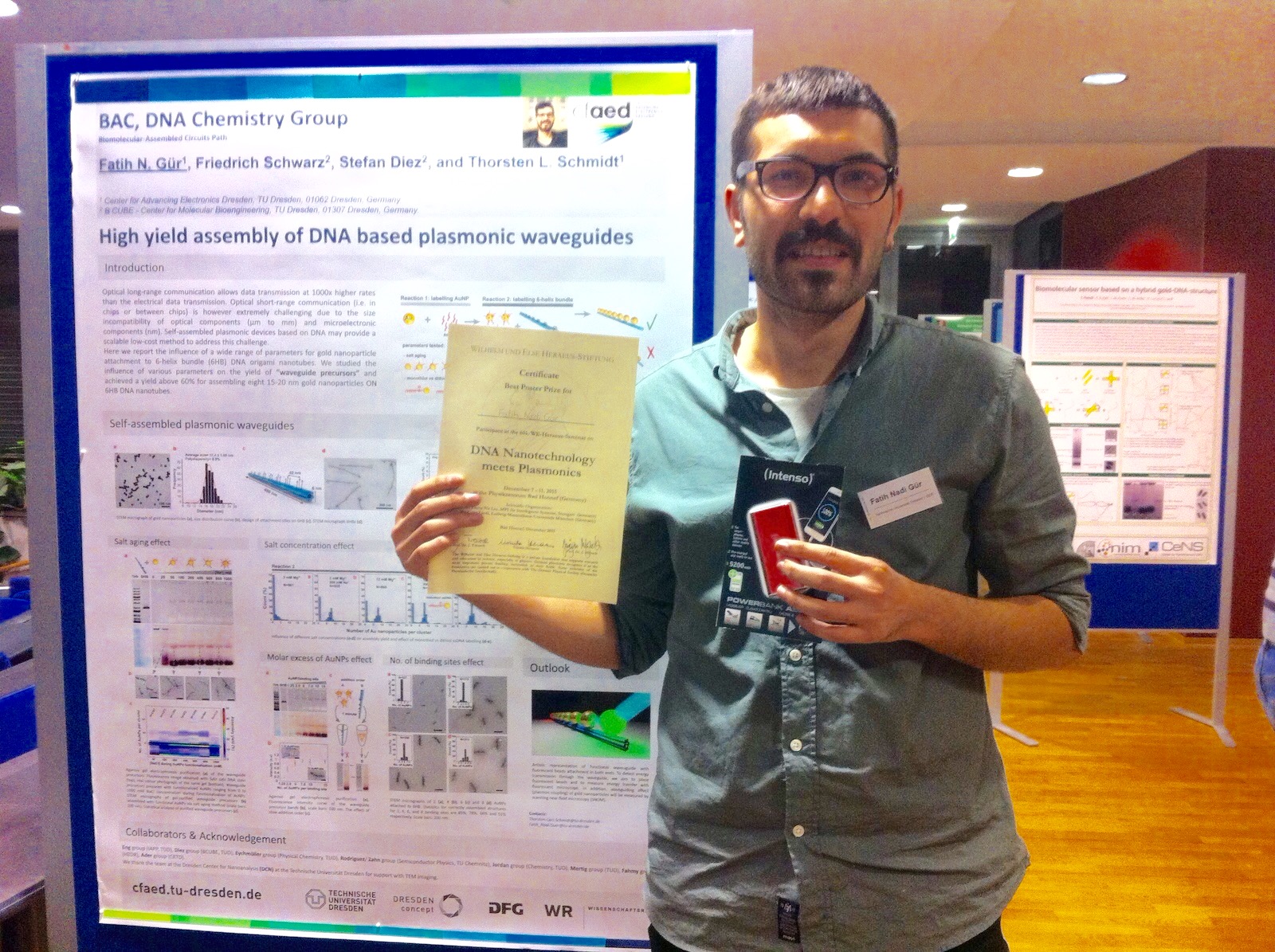 November:
Nobody got married.
But finally the circle-to-circle paper is out (Nature Communications 2015).
October 2015:
Congratulations to Jingjing, Nayan and Yavuz for graduating!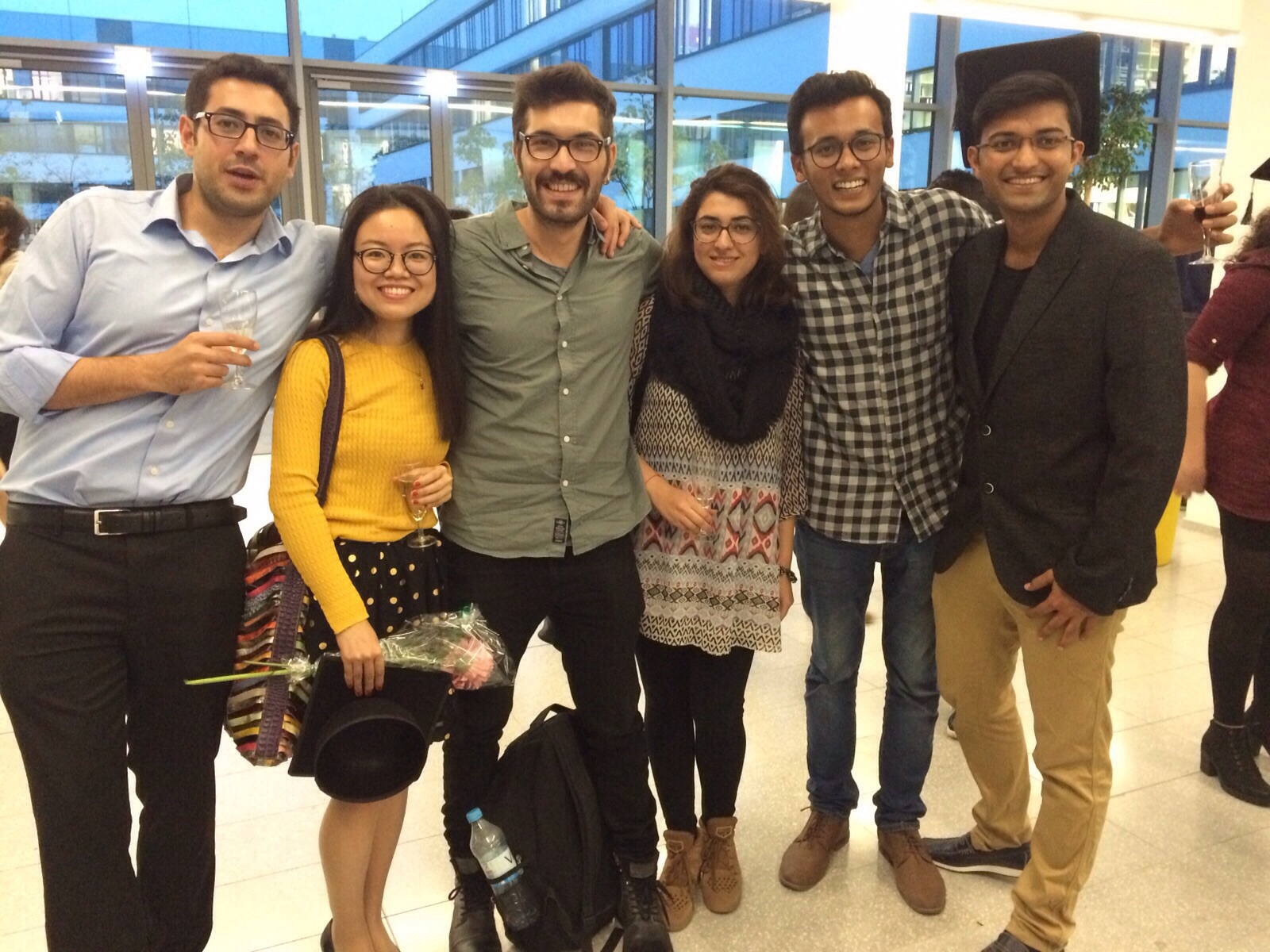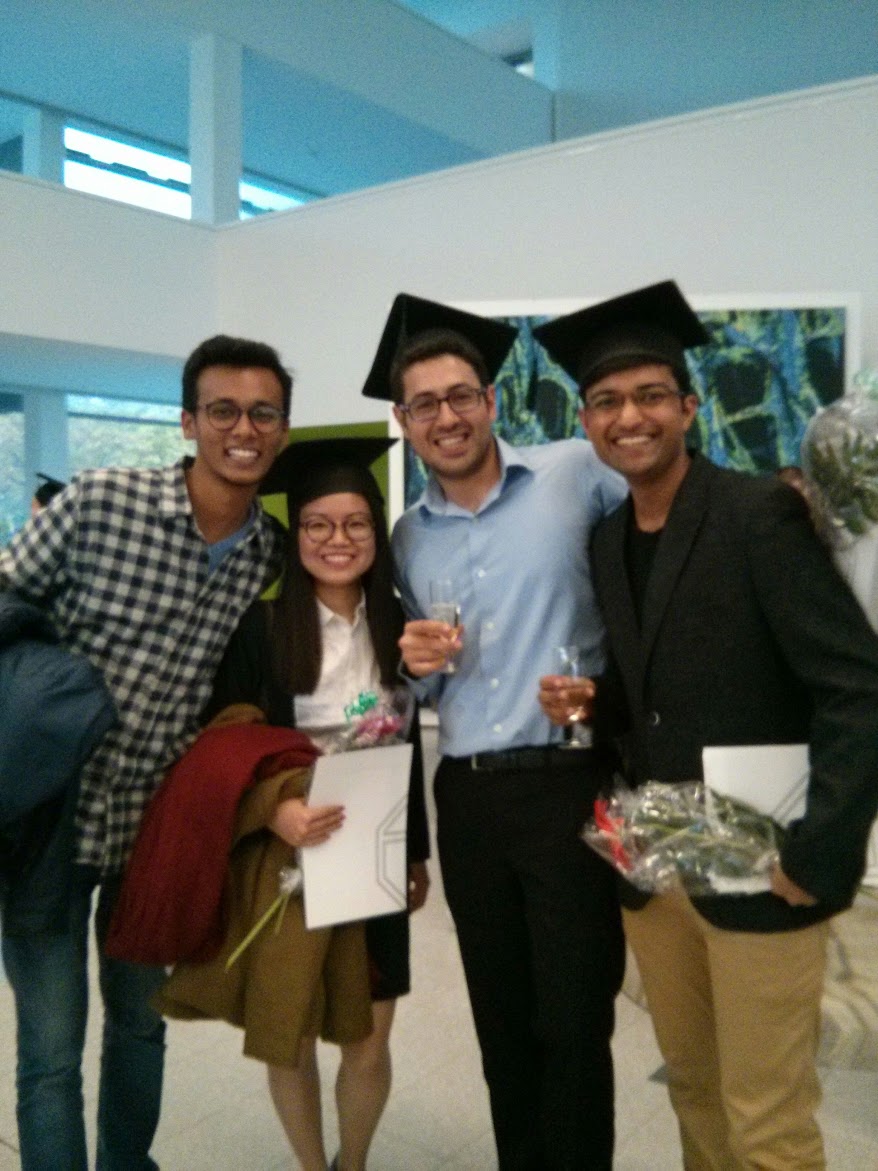 October 2015:
Oh my god, I think it is contagious. Michael also married...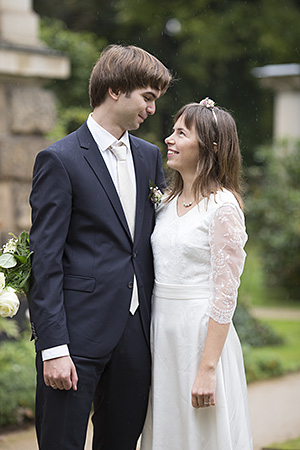 Sept:
Two new papers accepted: My postdoc paper on circle to circle amplification in Nat. Commun. and a collaboration with the Willner lab in Nano Letters.
August 8, 2015
Bad news, girls, Simon is not on the market anymore. Congratulations to Britta and Simon.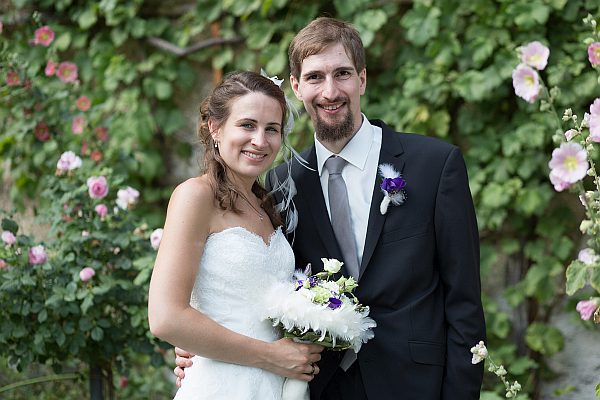 August 3, 2015:
Group dinner with Dave Smith's Lab (IZI Leipzig) at Foram and Shikhar's place with delicious home-made Indian goodies.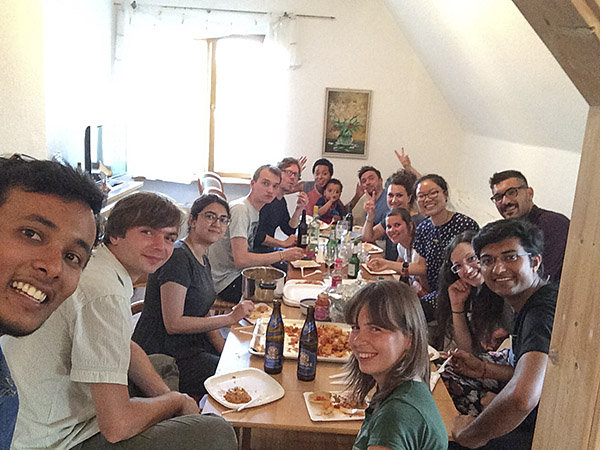 July 2015:
We are having the healthiest group lunch thanks to Simon's donation of a huge pile of organic veggies from his garden.
Yumm.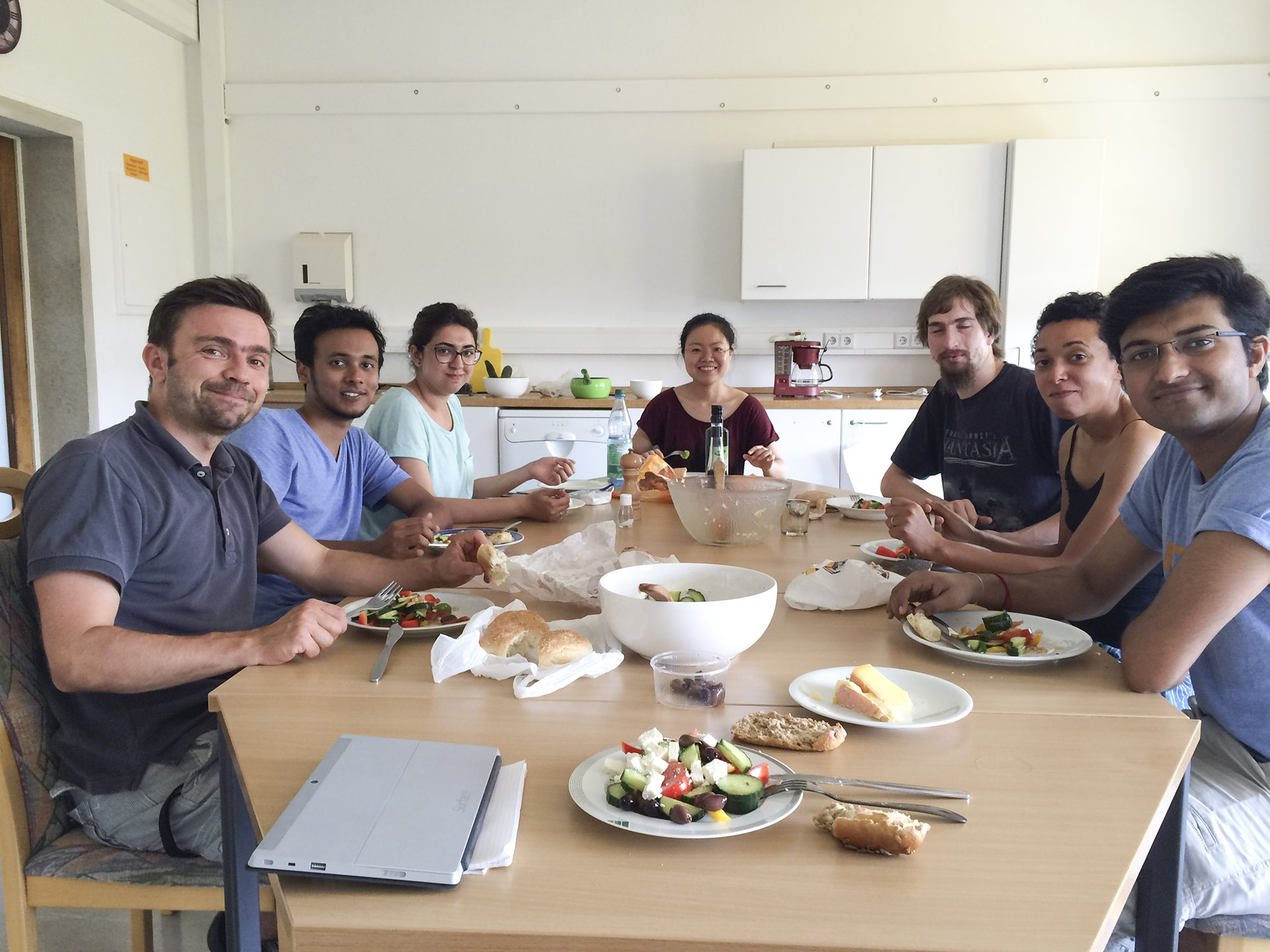 June 2015: Group retreat in "Spreewald".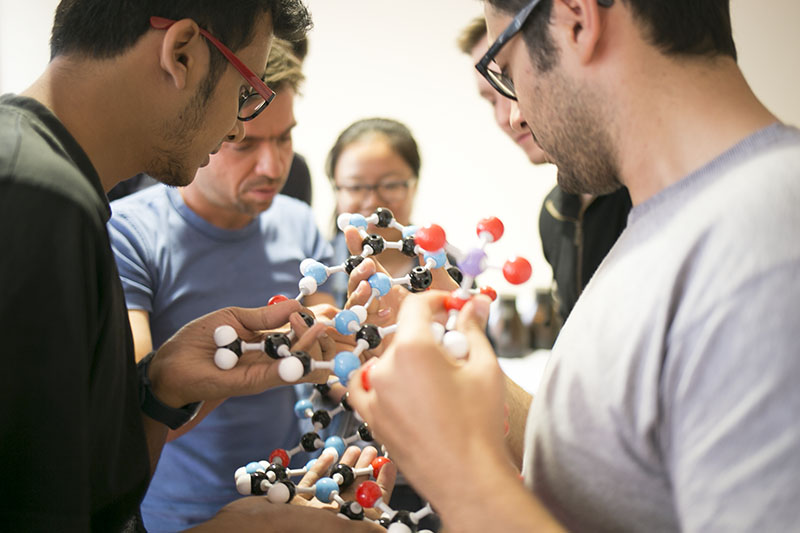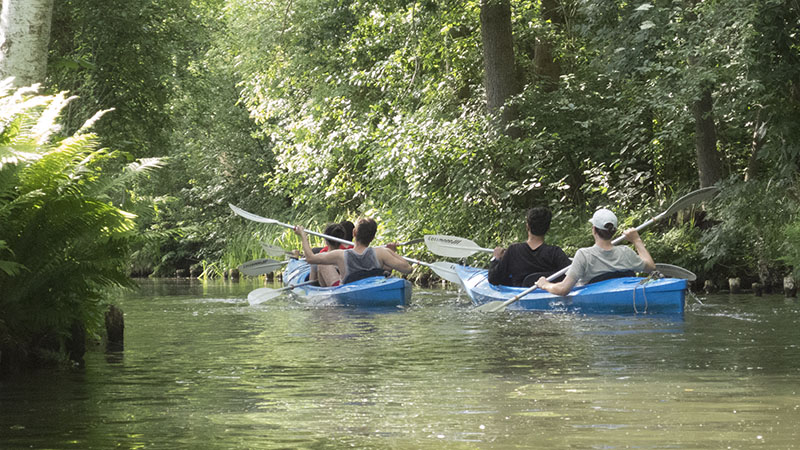 Biomod team 2014
We are proudly hosting Dresden DNAmic, this year's BIOMOD team.
Congratulations for winning the second prize and the prize for the best website (scientific content)!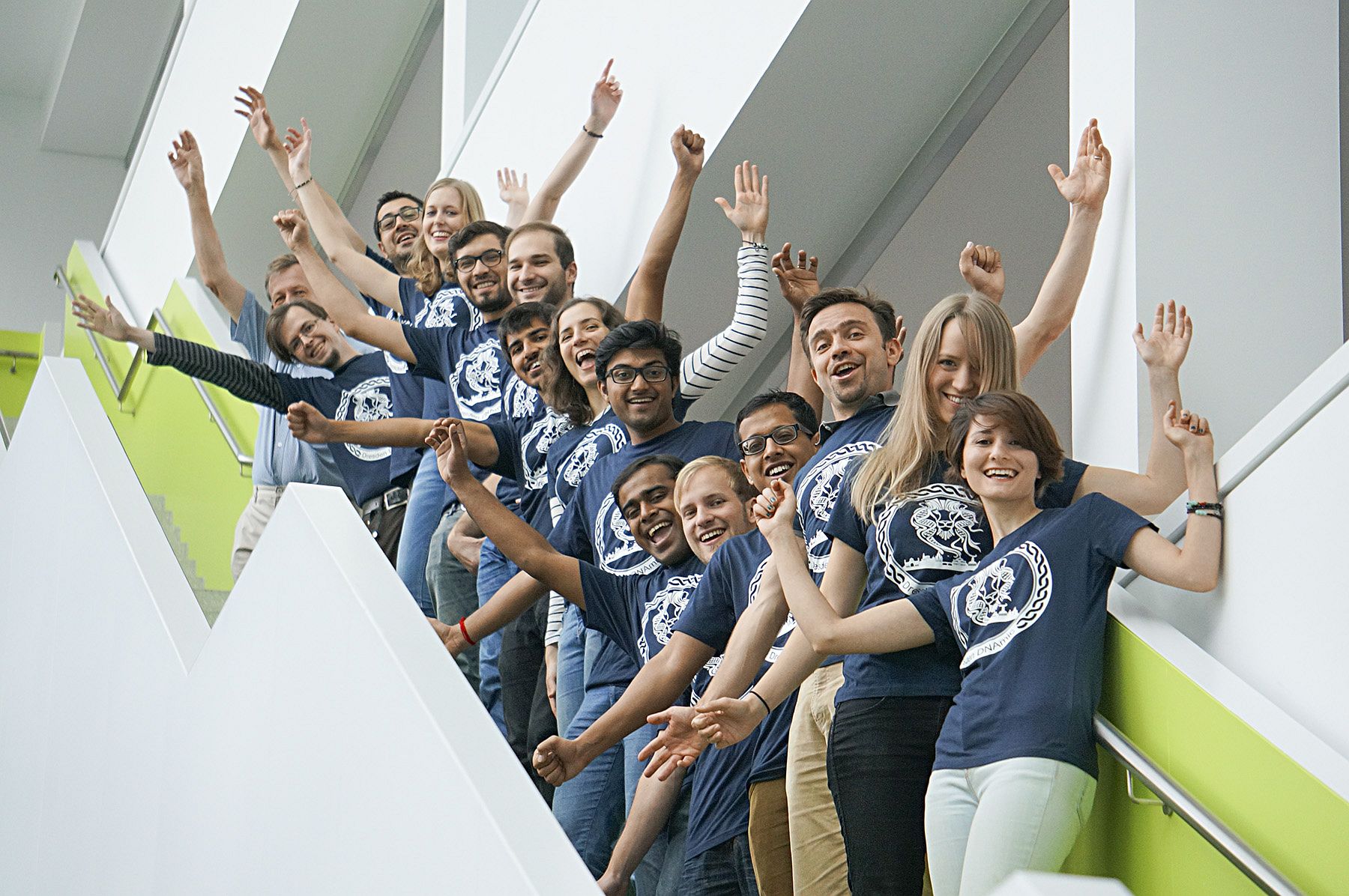 See the Press Release for the Award.
---
June 2014: Lab reatreat at St. Marienthal