Welcoming Words
Minister's Keynote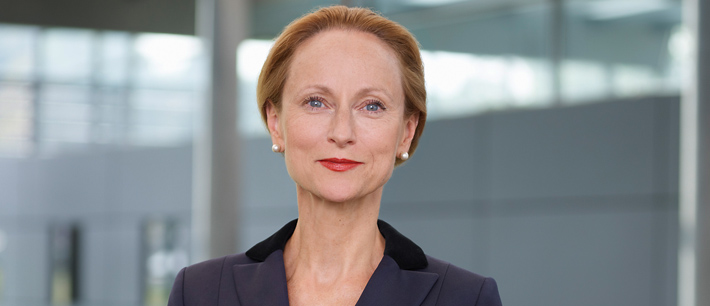 Microelectronics has changed and continues to change the world we live in. It drives advances and innovation in areas such as the automotive industry, medicine, and biotechnology which are essential for the welfare and continuous economic and scientific development of Saxony and Germany. In 2013, the European Commission recognized this decisive role of microelectronics for European economics and released the strategy 'Chips for Europe'. Therefore, the research vision of the Cluster of Excellence 'Center for Advancing Electronics Dresden' (cfaed) is of strategic importance for Saxony, Germany, and Europe.

The scientists participating in cfaed are renowned for their research and represent the excellence that creates the unique spirit of the Cluster. Another key element of cfaed's success is the comprehensive approach which is underpinned by the close cooperation with Technische Universität Chemnitz and Dresden's non-university research institutions. As such, cfaed is a prime example of DRESDEN-concept – a network of local scientific expertise that is unique in Germany. It forms a strategic alliance to drive forward outstanding research – while at the same time fortifies university education.

The Cluster has successfully convinced the jury of the Excellence Initiative of its propositions and plans to shape the knowledge-based society of tomorrow. With the help of cfaed's activities – its growing reputation and its international visibility – Dresden will continue to further develop its popularity as well as its attractiveness for scientists and industry. Of course, the Cluster also strengthens the Technische Universität Dresden as an elite university in Germany.

Ranging from engineering to natural sciences, cfaed covers a broad variety of subject areas of Technische Universität Dresden. The impact of the Cluster's research therefore multiplies and the achieved results may reach many areas of everyday life as well as having an effect on the development of emerging countries.

I wish the Cluster of Excellence every success for the future and I want to assure you that the Free State of Saxony will continue to support cfaed on its fruitful path to a world-leading research platform.


Prof. Dr. Dr. Sabine von Schorlemer
Former Saxon State Minister for Higher Education, Research and the Arts
(published: Summer 2014)
Rector's Keynote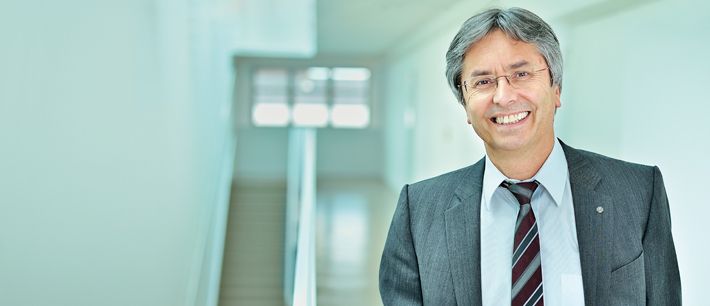 Photo: Frank Johannes
For months we had worked, hoped, and worried until finally, on 15 June 2012, we were able to cheer and celebrate together. It was the day the results of the German Excellence Initiative were announced. cfaed was one of the two proposals for Clusters of Excellence TU Dresden had submitted. Of course we had hoped that all of our four proposals – a second Research Cluster, the Graduate School, and the University's Institutional Strategy – would be funded. And it was indeed a fantastic success as well as a relief when exactly this was announced by the German Research Funding Council. Ever since that day, cfaed grows and takes shape within the "University of Excellence" TU Dresden. We benefit from each other, as without TU Dresden there would be no Cluster of Excellence and without cfaed, TU Dresden would not be one of the top universities in Germany.

cfaed's research is internationally leading and has already built a reputation for attracting world class scientists who are working on the hottest topics in the area of micro- and nano-electronics. They benefit not only from the dynamics and the expertise of the Cluster itself but also from the spirit and opportunities of TU Dresden and the unique scientific region of Dresden.

Strategic targets of TU Dresden and cfaed are mutually enforcing, i.e. attracting the very best brains to Dresden and providing them with excellent conditions for successful research. Because cutting edge research – this must be stated again and again – needs both: investigative personalities with vision, courage, and know-how, with a passion for their field and excellent management skills on the one side, and on the other side a university environment which calls for and supports world-class research. If these pre-conditions are matched, strong benefits for society and economy will arise.

It is, therefore, of paramount importance for the future that science, society, and politics support strong universities as places of research, education, and consequently progress. Whatever TU Dresden may have to do to justify this high standard, we will do it.


Hans Müller-Steinhagen
Prof. Dr.-Ing. habil. DEng/Auckland Dr. h.c./Brno
Rector of Technische Universität Dresden
Coordinator's Keynote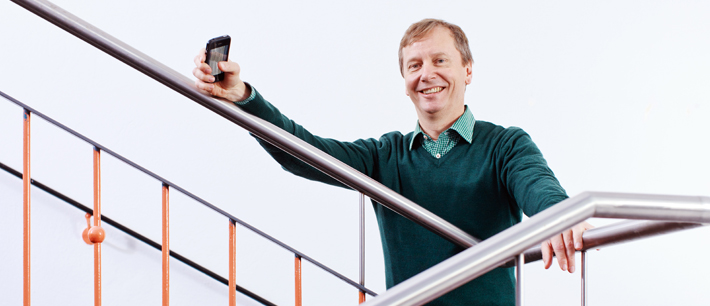 It was certainly one of the highlights of my professional career when the Rector of Technische Universität Dresden announced that the proposal for the Center for Advancing Electronics Dresden (cfaed) had been granted by the German Research Foundation (DFG) back in June 2012. This Cluster is a unique chance to strengthen Saxony's position as largest microelectronics hub in Europe by establishing a strategically important world-class platform for fundamental research. Facing this opportunity to actively support our region made me proud and reassured my continued dedication to Dresden.

The researchers of cfaed are united by the joint vision that electronics has revolutionized and will continue to change the way we live and will enable the partaking of more and more people in wealth and prosperity. This drives us to further advance electronics to meet the changing demands of society. On the other hand, we are convinced that there is currently a unique window of opportunity to transform discoveries in materials science into innovations. Integrating discovery-driven natural sciences and innovation-driven engineering makes cfaed so unique and inspiring.

We chose a flexible 'More-Shots-on-Goal' approach to investigate alternative or complementary technologies to advance electronics. The topics were selected around the key strengths of our scientists and on the basis of having the potential to become top in the world in the next five to ten years. To support the Cluster's research we have set up a Career Development Program to foster young talents throughout their scientific career with activities such as the Grand Professor Program. I consider it a privilege to be able to work with all these bright minds sharing a common vision of advancing electronics for the world's sake and, at the same time, to support the region.


Prof. Dr.-Ing. Dr. h.c. Gerhard Fettweis
cfaed Coordinator