How to become a DMA Sponsor
If you are interested in sponsoring the DMA'17, please contact:
Mrs. Anett Eichner
Phone: +49 (351) 463 43730
Fax: +49 (351) 463 43709
E-Mail: dma.cfaed@mailbox.tu-dresden.de
Technische Universität Dresden, 01062 Dresden
Premium Sponsors
X-FAB
X-FAB is the world's largest analog/mixed-signal foundry group manufacturing silicon wafers for mixed-signal integrated circuits (ICs). Its marketing network and client base span the Americas, Europe and Asia, offering manufacturing capacity of approximately 864,000 200mm-equivalent wafers per year. The largest specialty fab group, X-FAB is unlike typical foundry services because of its specialized expertise in advanced analog and mixed-signal process technologies.
Current Vacancies
GLOBALFOUNDRIES
GLOBALFOUNDRIES, the world's first full-service semiconductor foundry with a truly global manufacturing and technology footprint, is executing its Vision to reshape the semiconductor industry through collaboration and innovation.
Student Opportunities at GLOBALFOUNDRIES
AdMOS

AdMOS, located near Stuttgart in Germany, is a global leader in the parameter extraction for CMOS analogue and high voltage transistors.
A further topic is the modelling and simulation of microelectronic components and systems. AdMOS develops simulation models for passive devices like high speed connectors, IC packages or printed circuit boards.
Current Vacancies
AMTC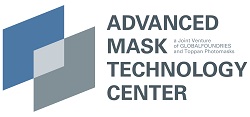 The Advanced Mask Technology Center GmbH & Co. KG (AMTC) is a Joint Venture of GLOBALFOUNDRIES and Toppan Photomasks, Inc. The AMTC was established in 2002 to become a worldwide leading center for the development and production of advanced photomasks. This technology alliance of leading semiconductor companies
for development and production is unique.
Current Vacancies
Sponsors DMA´16