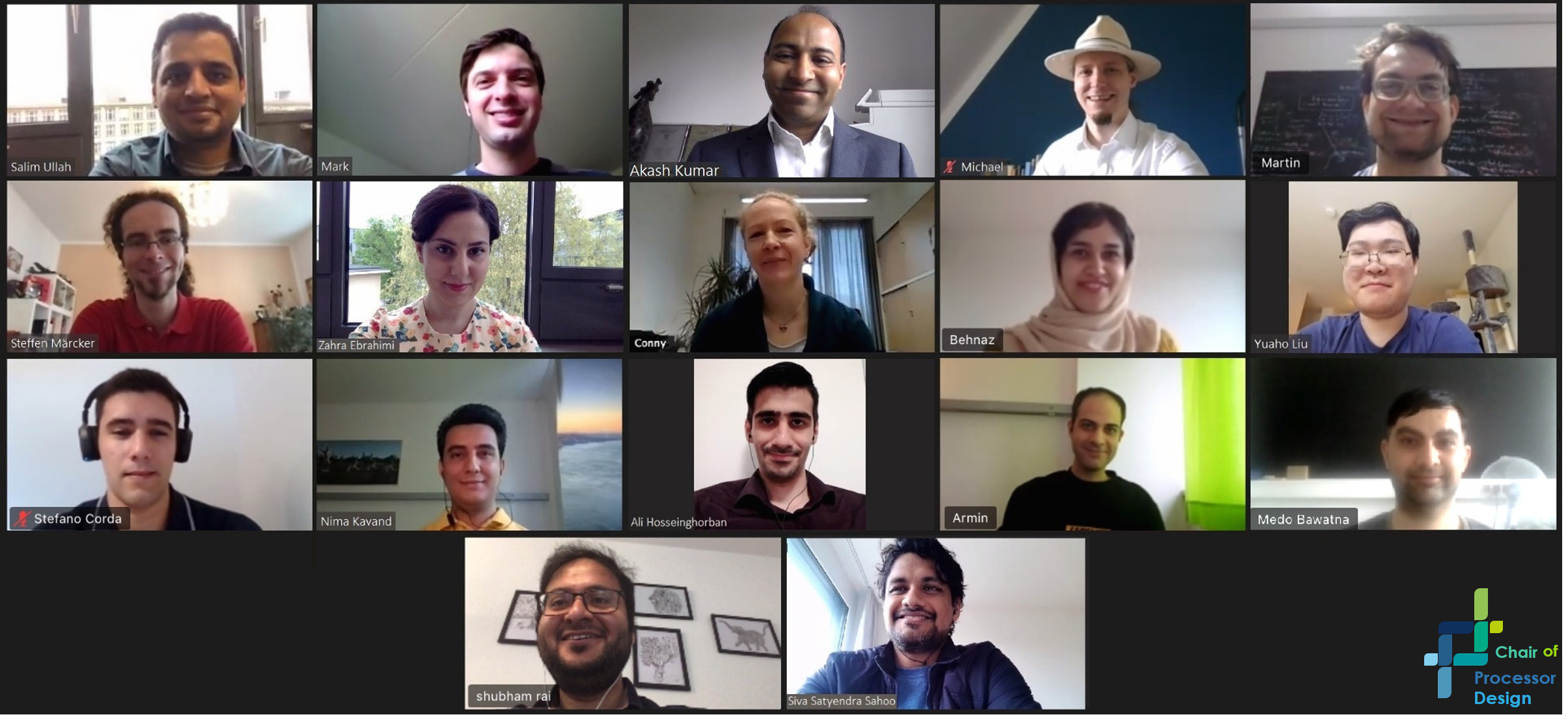 Welcome to the Chair for Processor Design at the Computer Science Department of the TU Dresden. This is a professorship created in late 2015 in the context of the cluster of excellence cfaed – "Center for Advancing Electronics Dresden", headed by Prof. Akash Kumar.
Our team works on Approximate Computing, Reconfigurable Accelerators for Machine Learning Applications, Design Automation for Emerging Technologies, Reliability and Fault-Tolerance of (Multi-)Processor and Embedded Systems. Here you can find more details about our collaborative research, teaching activities and publications. Check our vacancies and do not hesitate to contact us. We are always looking forward to collaborate with motivated and passionate researchers that want to join our team.
Join us virtually and get the latest updates on our YouTube channel and Twitter.
-------------------------------------------------------------------------------------------------------------------------------------------------------------------
PD chair won second-place award in IMAGING SCIENCE Contest
As well-said by Joseph Beuys "Every human being is an artist, a freedom being, called to participate in transforming and reshaping the conditions, thinking and structures that shape and inform our lives."
To share "Die Schönheit der Wissenschaft" with people worldwide, Cfaed annually opens up a gallery with a selection of amazing illustrations, achieved by TUD researchers. The origins of these artistic visualizations are extremely diverse, from amazing behaviors observed under ultra-strong electron microscopes to deliberately-created graphics to depict scientific relationships of research results. The 5th exhibition this year was held in Altana Gallery of TU Dresden, in 17th September.
Chair of Processor design also joined this call and is honored that we can share the beauty of our research with the world through three images in the area of Approximate Computing used in Machine Learning (Zahra and Salim) and Silicon Nanowire FET transistors (Shubham). Zahra won second-place award out of more than 300 great submitted works and represented our illustrations to the rector of TU Dresden, Prof. Ursula Staudinger and many scientific visitors from different institutions. You can see a preview of her presentation on Cfaed's Youtube channel.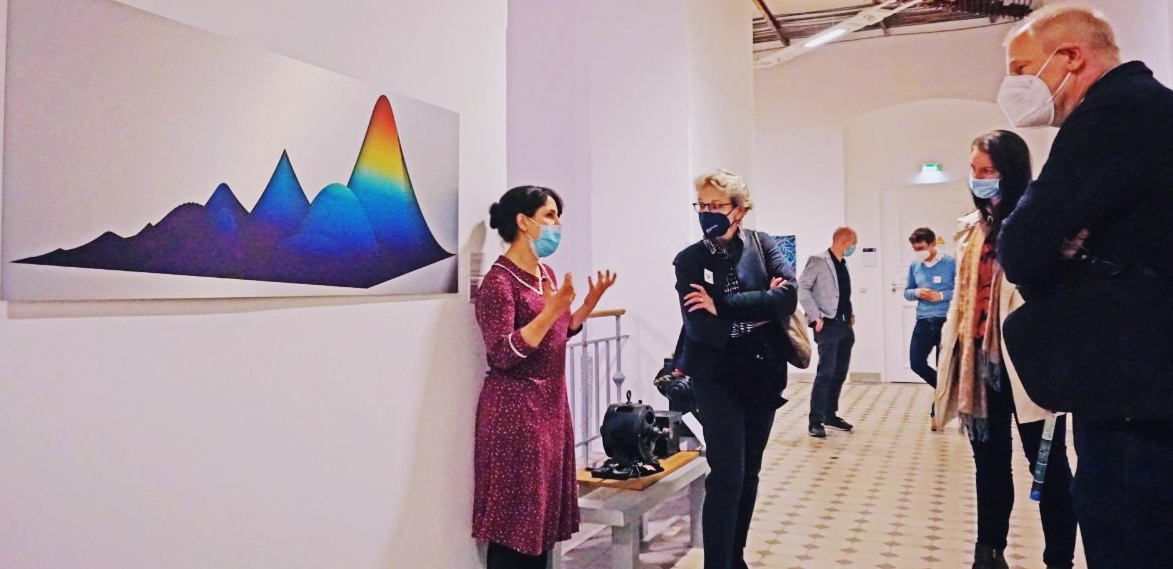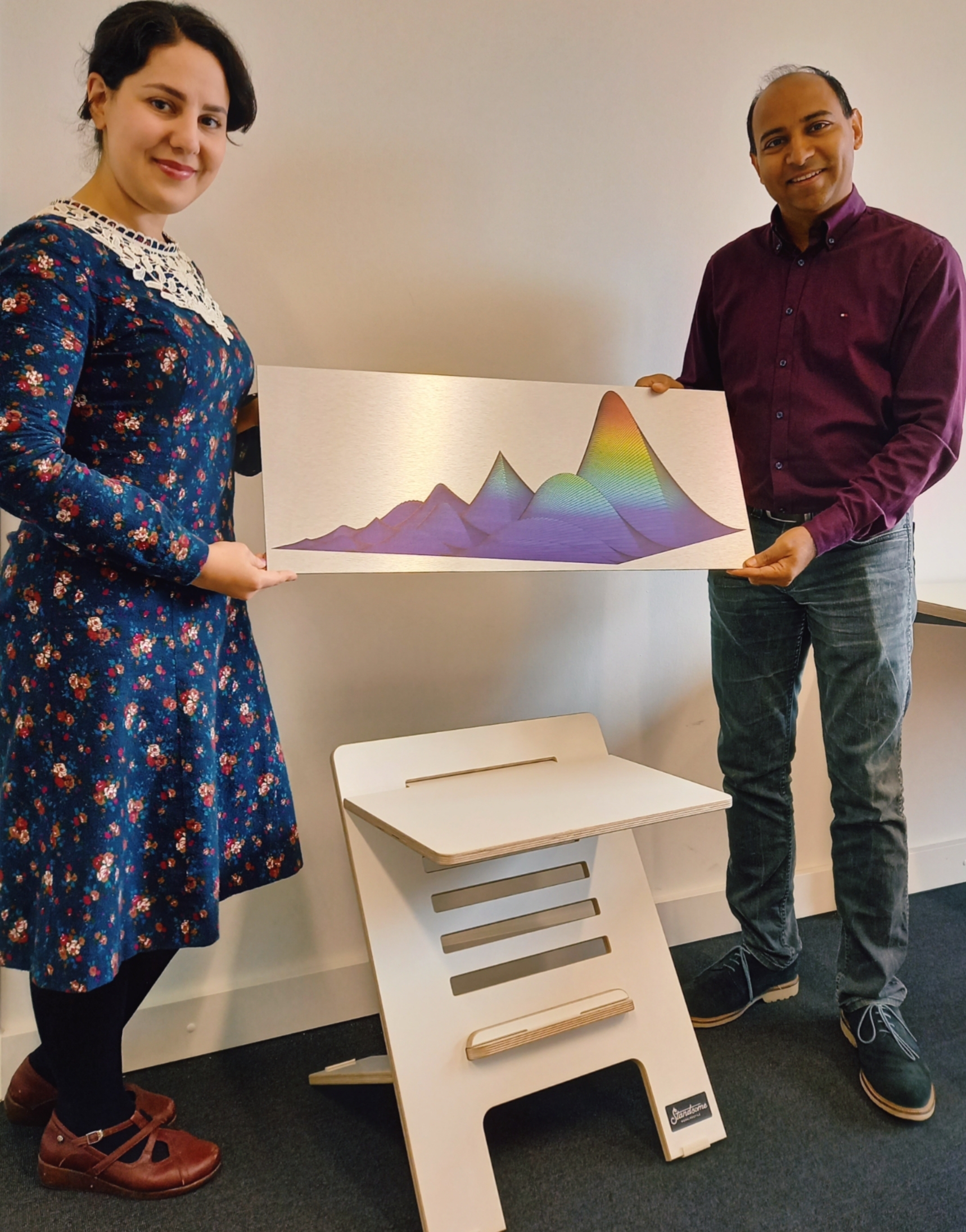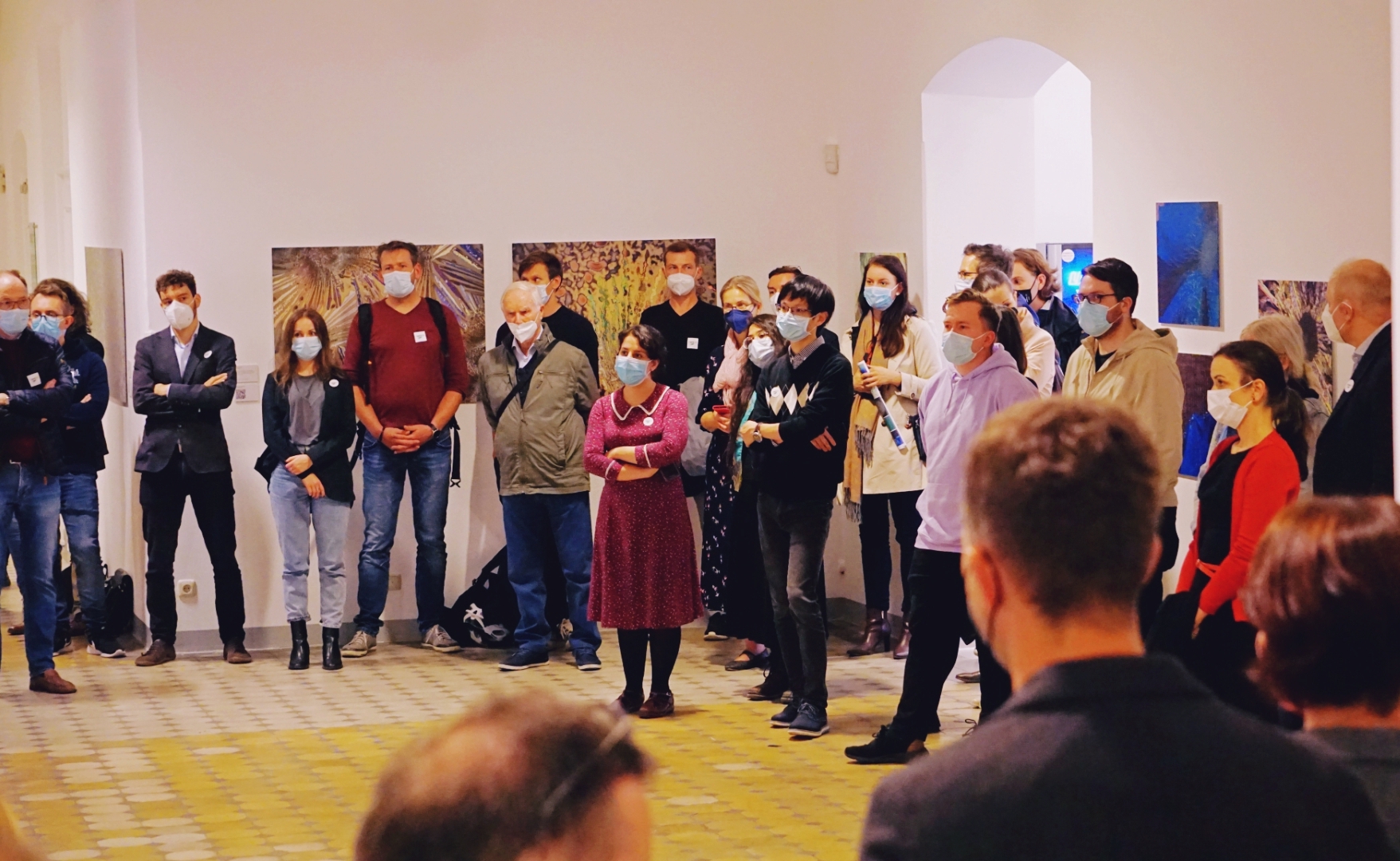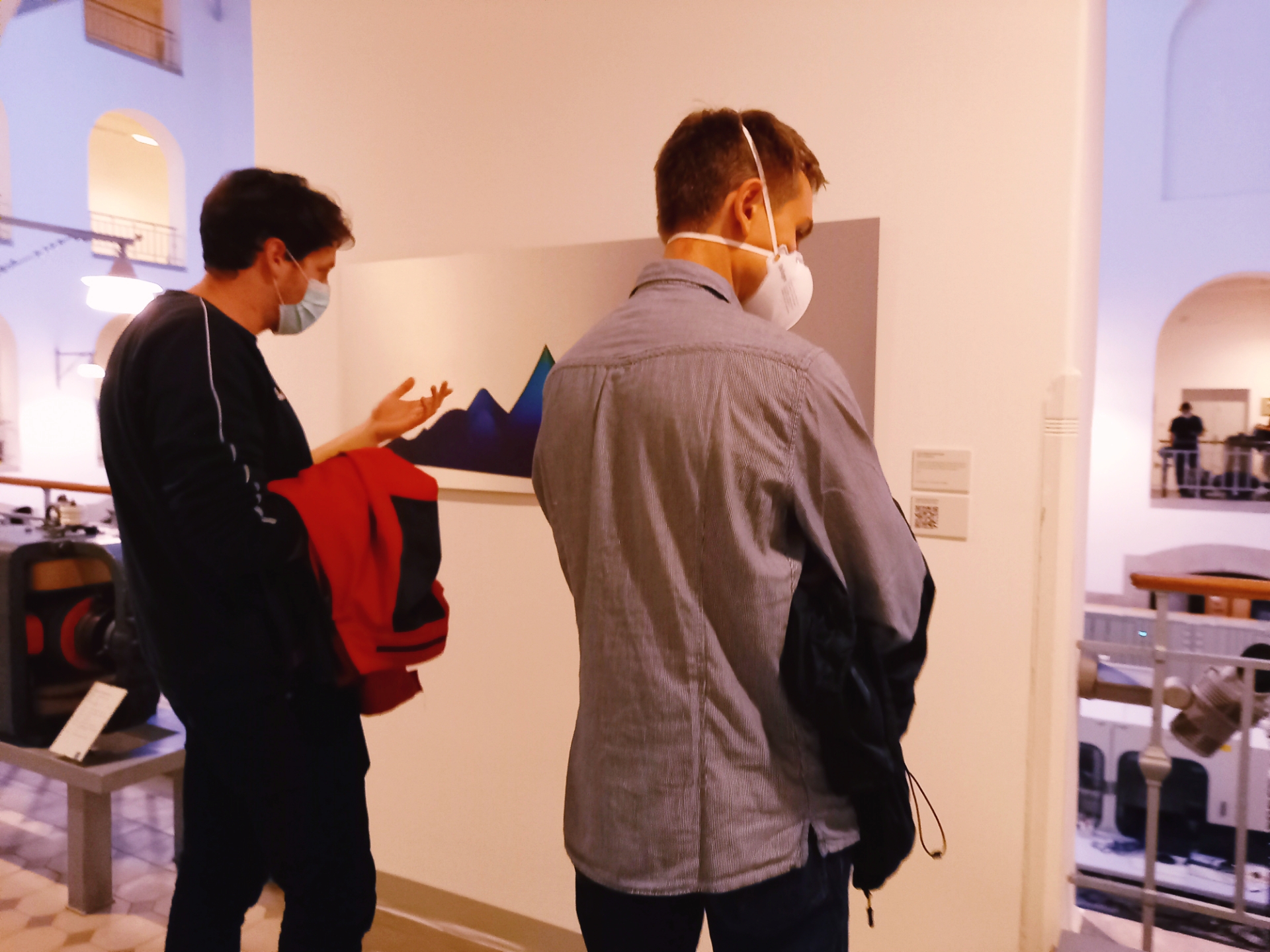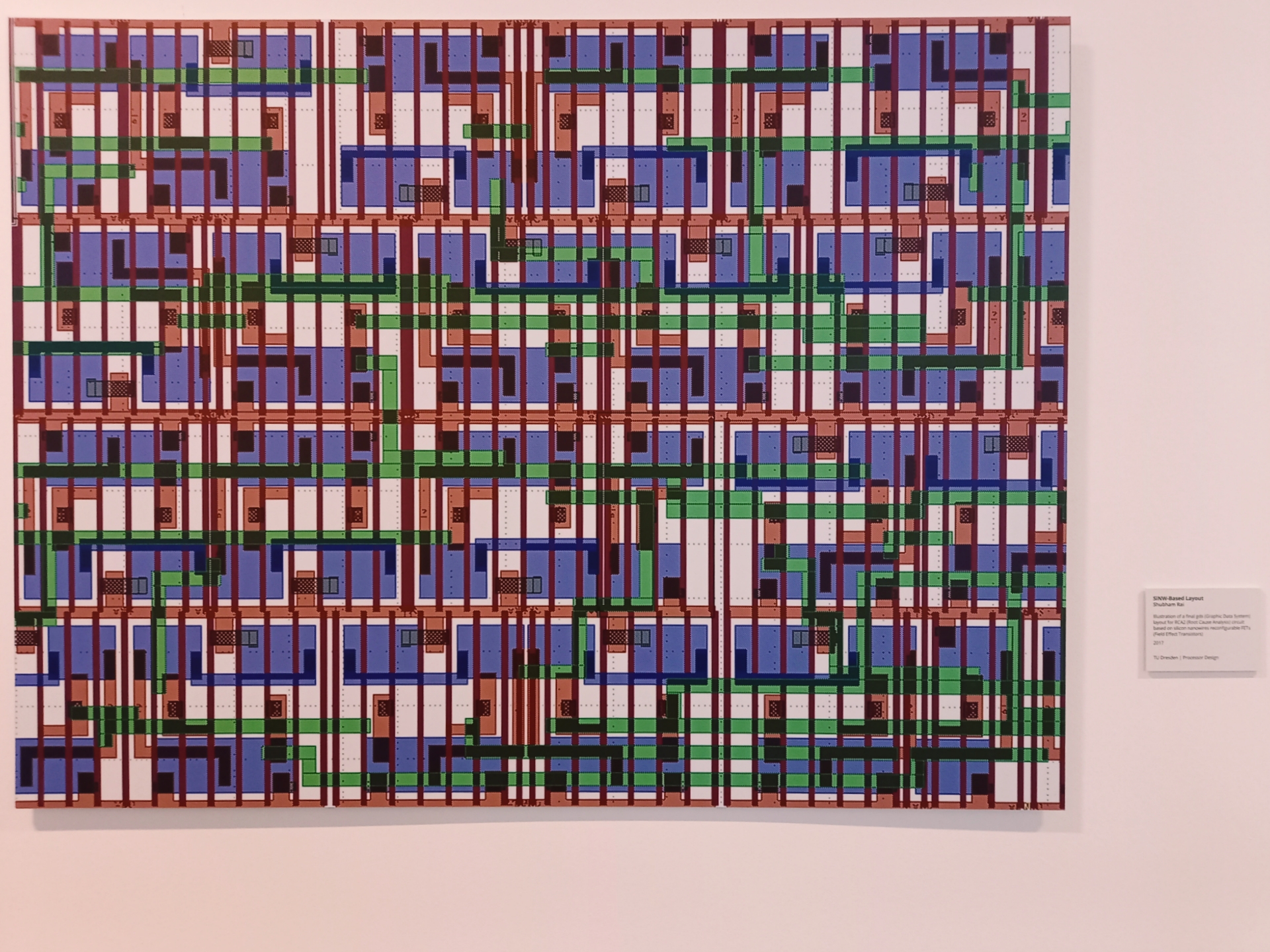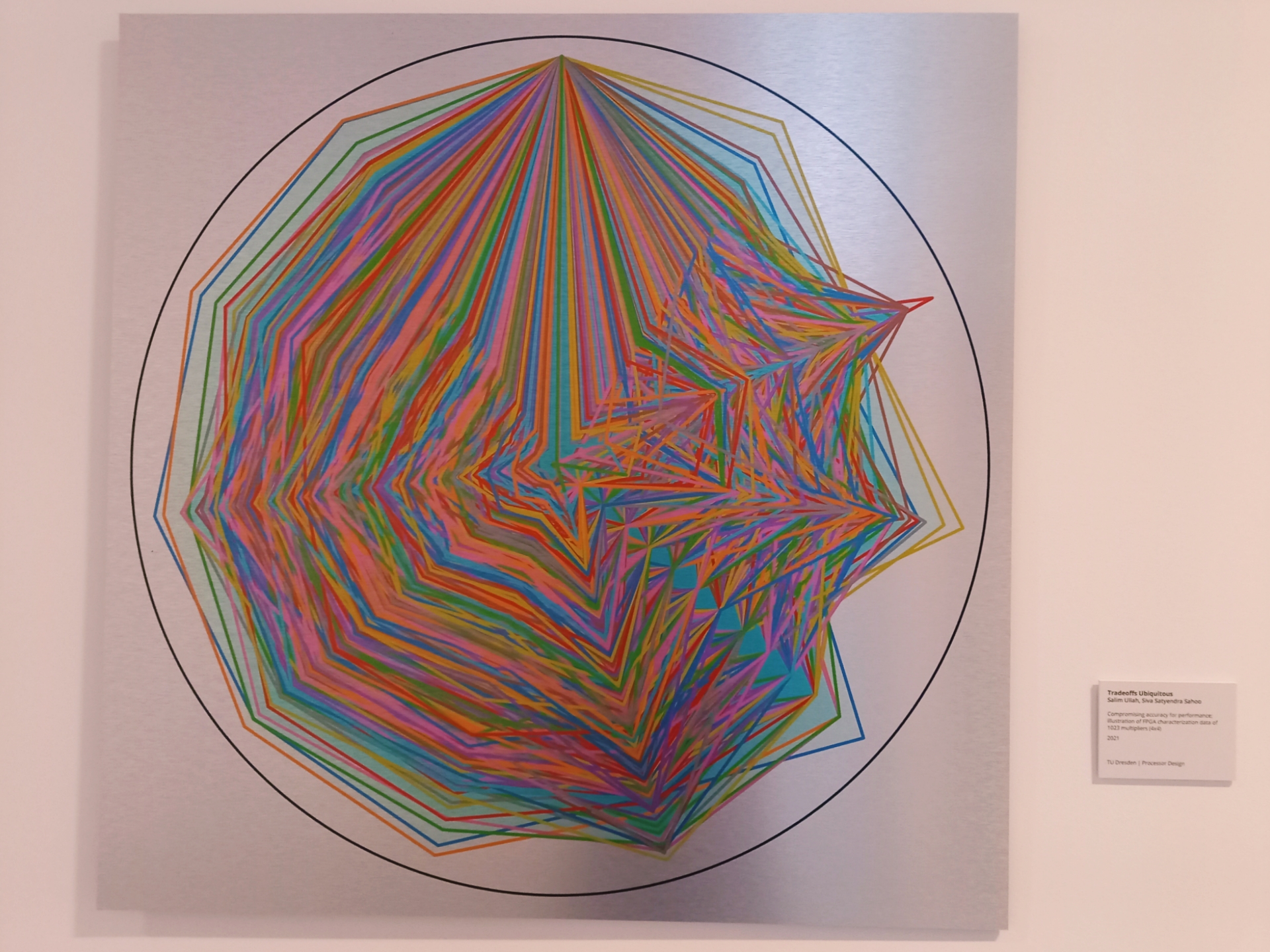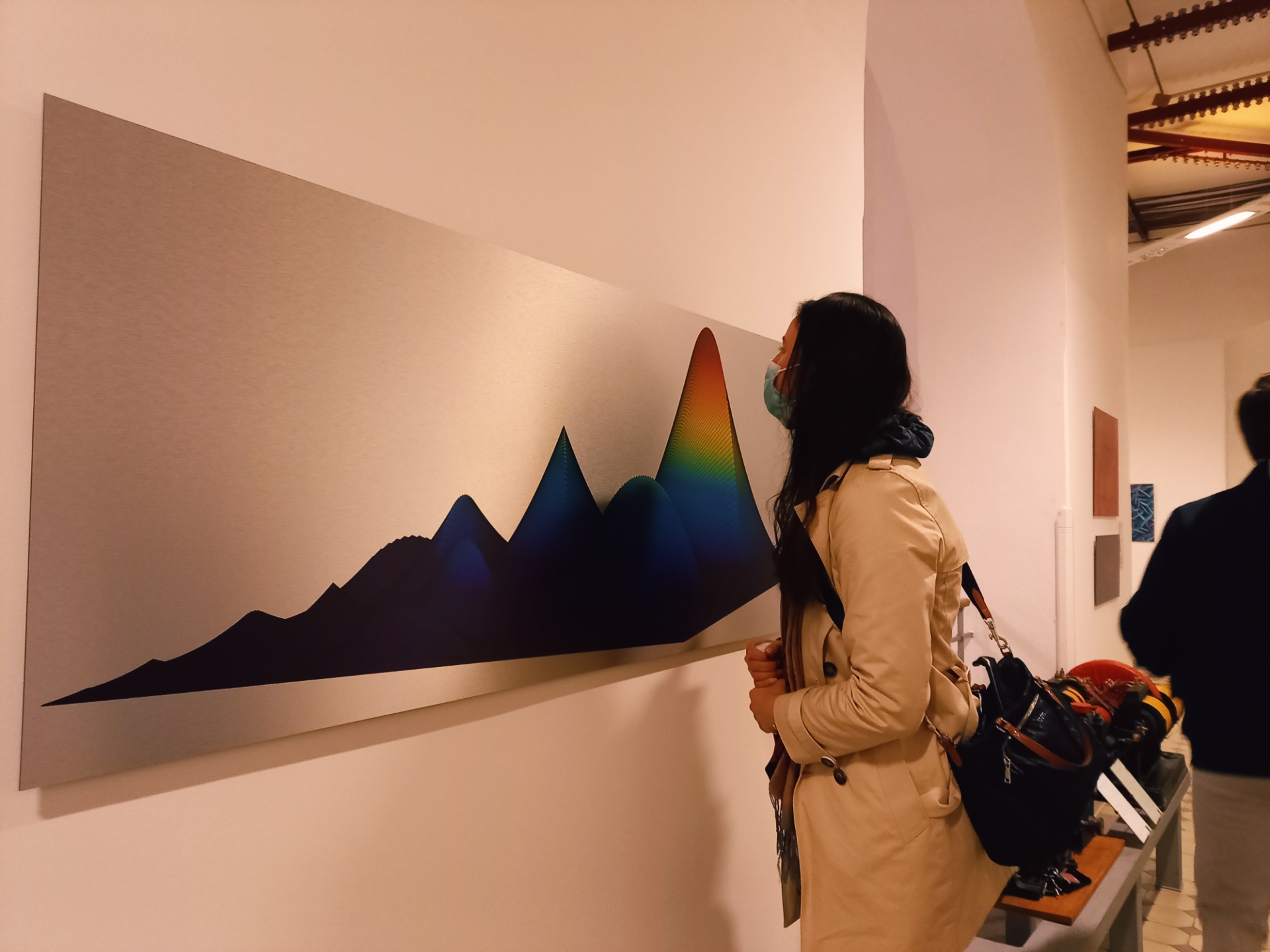 PD Chair in Spreewald
For group day we decided to mix both, relaxing in nature & experience adventure. After hiking in the beautiful routes of Lübbenau, our sportive & creative team decided not only to explore but also to open up new tracks of rowing in Spreewald Fließen (last pic)! It was an energetic and memorable day which brought much more, z.B. joy of itching due to mosquitos!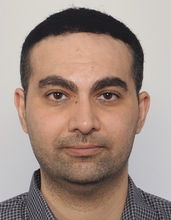 Mohammed Bawatna has joined the chair as a research associate in April 2021. He is working on the topic of safety and reliability of mixed-criticality tasks in multi-core systems within the project SARA. Mohammed's interests include distributed systems and middleware, big data processing and automation at the data center, high-performance communication and multimedia, and resource-efficient and predictable architectures for embedded systems.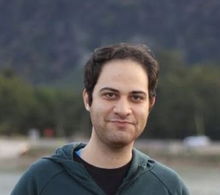 Armin Darjani has joined the chair as a research associate in March 2021. He will work on the synthesis and tools for IP protection, based on reconfigurable transistors, within the project CirroStrato. Armin's interests include Hardware Accelerators, Reconfigurable Architectures, Hardware Security, and Emerging Nanotechnologies.
Nima Kavand has joined the chair as a research associate in March 2021. He will work on the synthesis and tools for IP protection, based on reconfigurable transistors, within the project CirroStrato. Nima's research interests include VLSI design, FPGA and reconfigurable devices, large-scale computing systems, and Machine Learning.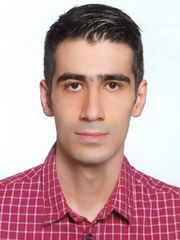 Ali Hosseinghorban has joined the group as a guest researcher in December 2020. He is currently a Ph.D. student at the Sharif University of Technology. Ali is working on the National Instruments project (Labview System-on-chip design methodology). His research interest includes Reconfigurable Computing and High Level Synthesis.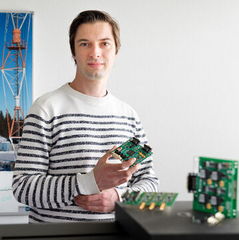 Dr. Mark Wijtvliet has joined the group as a postdoctoral researcher in October 2020 and he will be working on the SecuReFET project. He received his PhD from TU Eindhoven in the same year, on the topic of energy-efficiency of reconfigurable systems. During his prosperous PhD, he was involved in assorted projects, including Blocks, an energy-efficient CGRA chip that is fabricated in 28 and 40nm technologies.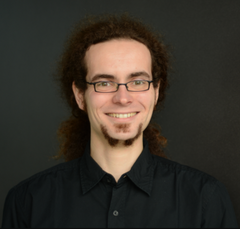 Dr. Steffen Märcker has (re)joined our group as a postdoctoral researcher after he successfully defended his dissertation in August 2020.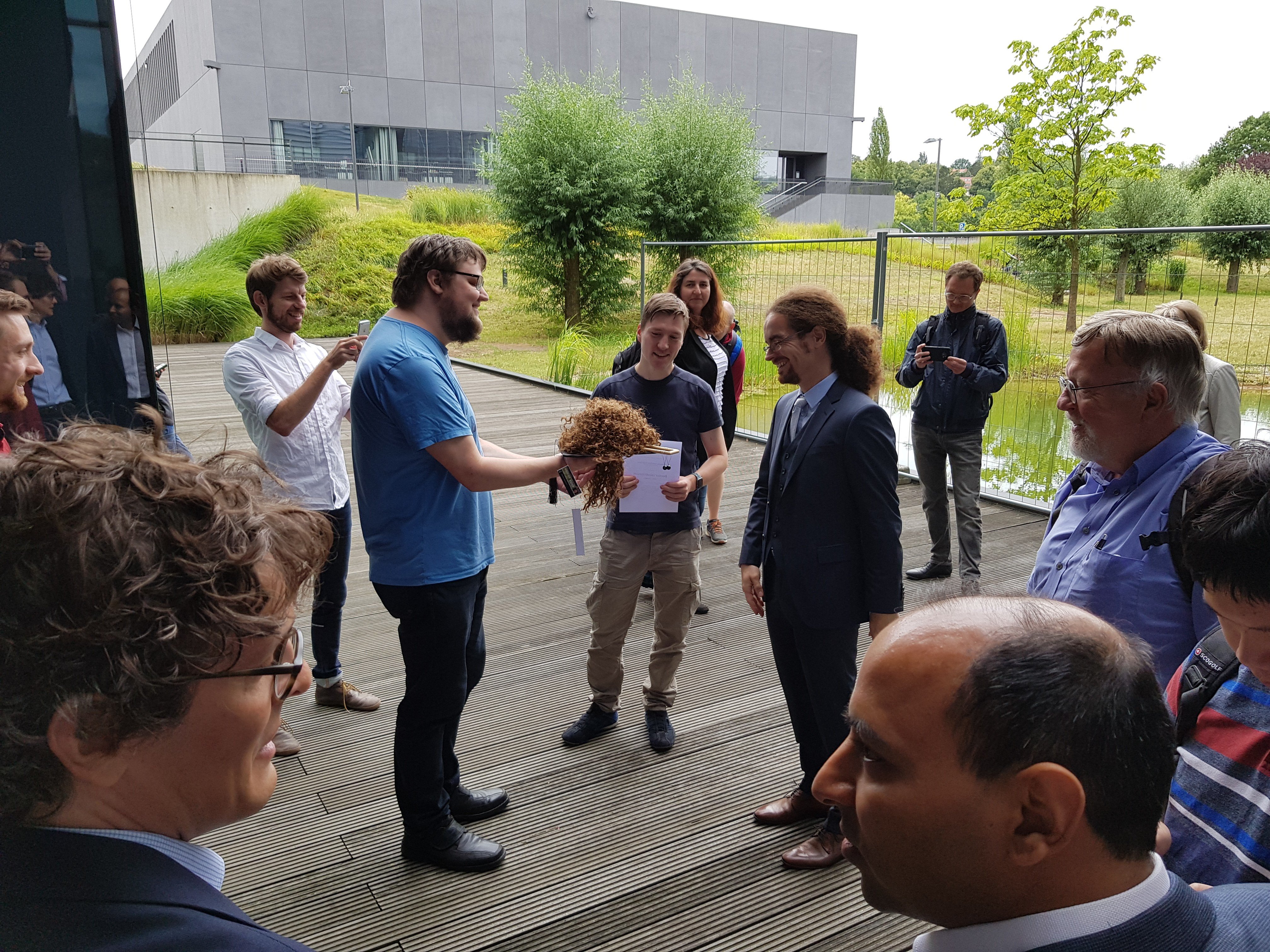 Steffen Märcker has successfully defended his dissertation titled "Model Checking Techniques for Design and Analysis of Future Hardware and Software Systems" in August 2020. He has been one of our passionate scholars in a variety of domains, especially on the topic of emerging transistor technologies. Check out his PhD thesis and contact him, in case of interest for a collaboration!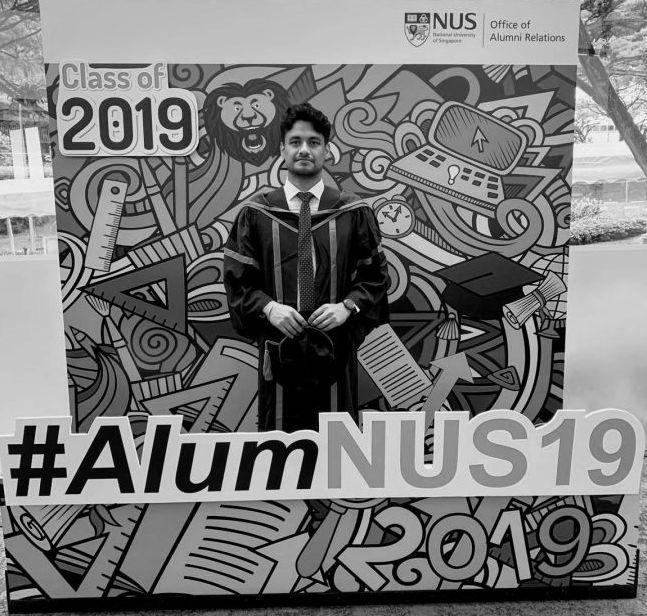 Dr. Siva Satyendra Sahoo has joined the chair as a postdoctoral research associate in 2019 to work on the project PRÄKLIMA". He received his PhD on the topic of Cross-layer Reliability for Heterogeneous Embedded Systems from National University of Singapore, during which he was also a guest researcher in our chair.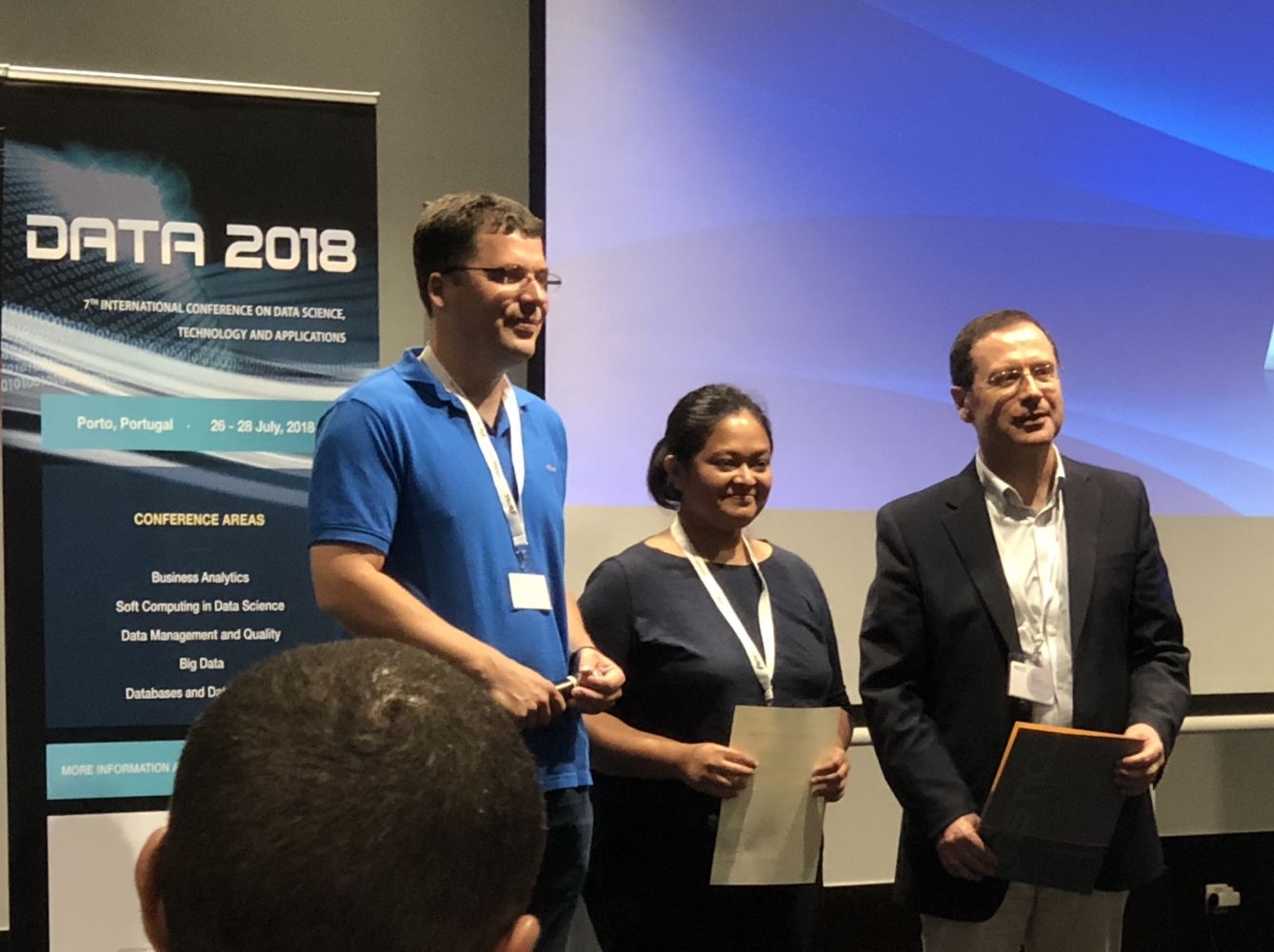 We are proud to announce that our paper "Column Scan Optimization by Increasing Intra-Instruction Parallelism", received the Best Paper Award at the Conference on Data Science, Technology and Applications (DATA), 2018.
Dresdner Lange Nacht der Wissenschaften 2019