About Us
Welcome to the Chair for Molecular Functional Materials. This is a professorship in the context of the cluster of excellence cfaed – "Center for Advancing Electronics Dresden".
It is headed by Prof. Xinliang Feng.
Chair News
EU-40 materials prize awarded to Prof. Xinliang Feng at the e-MRS 2018 Spring Meeting in Strasbourg
Toward Full Zigzag-Edged Nanographenes: peri-Tetracene and Its Corresponding Circumanthracene
New understanding on graphite: a high power cathode material
Copper-surface-mediated synthesis of acetylenic carbon-rich nanofibers for active metal-free photocathodes
This work was financially supported by the ERC Grant 2DMATER, ESF Young Researcher Group 'GRAPHD,' and the EC under the Graphene Flagship (number CNECTICT-604391). The German Excellence Initiative via the Cluster of Excellence EXC1056 "Center for Advancing Electronics Dresden" (cfaed) is gratefully acknowledged.
A Delamination Strategy for Thinly Layered Defect-Free High-Mobility Black Phosphorus Flakes
This work is financially supported by ERC grants on 2DMATER, Graphene Core 1 and EC under Graphene Flagship (NO. CNECT-ICT-604391) and Center for Advancing Electronics Dresden (cfaed).
Graphene 2018 will take place in Dresden
Exploration of pyrazine-embedded antiaromatic polycyclic hydrocarbons generated by solution and on-surface azomethine ylide homocoupling
C.-A.P. was supported from the European Union's Horizon 2020 research and innovation program 2D ink (no. 664878). X.-Y.W. is grateful to a fellowship from the Alexander von Humboldt Foundation. R.B. appreciates
support by European Social Fund and the Federal State of Saxony (ESF-Project "GRAPHD"). M.G. acknowledges the H2020-MSCA-IF-2014 program and W.A. a Heisenberg professorship by the DFG. This work was partially
supported by the ERC Consolidator Grant NanoSurfs (no. 615233), the Max Planck Society, the German Excellence Initiative"Center for Advancing Electronics Dresden" (cfaed), and the Graphene Flagship.
14th European Conference on Molecular Electronics (ECME) was successfully held in Dresden
Guest lecture - Prof. Emil List-Kratochvil, Humboldt-Universität zu Berlin
Click here for more information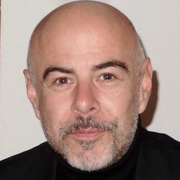 Marcus Richter wins the ACS Nano Poster Prize Award
Published September 5, 2017
Congratulations to cfaed PhD student Marcus Richter for being honored with one of three prestigious ACS Nano Poster Prize Awards at the ChinaNANO 2017 in Beijing, which was held between August 29-31. He received it for his poster on "Polycyclic Azomethine Ylides as Versatile Building Block for Unprecedented N-doped Nanographenes". A total of over 800 posters were pitching at the conference. The prize was handed over by Prof. Paul S. Weiss (founding Editor-in-Chief of ACS Nano) during the closing session. Marcus Richter, who was supported by the cfaed Inspire Grant, visited the chairs of Prof. Carlos-Andres Palma, Prof. Shixuan Du and Prof. Hong-Jun Gao at the Institute of Physics at the Chinese Academy of Science in Beijing for two months.

ChinaNANO 2017 is intended to stimulate discussions on the forefront of research in nanoscience and nanotechnology. The conference will focus on carbon nanomaterials, inorganic nanomaterials and MOFs, self-assembly and soft nanomaterials, nanocatalysis, nano-composites and applications, energy nanotechnology, environmental nanoscience and nanotechnology, nanophotonics and plasmonics, 2D materials beyond graphene and nanodevices, nanocharacterization, standards and metrology, modeling and simulation of nanostructures, nanobiotechnology and nanomedicine, nanotechnology for bioimaging and diagnostics, safety and health of nanomaterials,printing of nanomaterilas and applications as well as optoelectronic nanomaterials and devices.
About ACS Nano
Published monthly, ACS Nano is an international forum for the communication of comprehensive articles on nanoscience and nanotechnology research at the interfaces of chemistry, biology, materials science, physics, and engineering. Moreover, the journal helps facilitate communication among scientists from these research communities in developing new research opportunities, advancing the field through new discoveries, and reaching out to scientists at all levels.
The 1st China-EU Graphene Flagship Bilateral Workshop on Graphene and 2D Materials was co-organized by Prof. Xinliang Feng in Beijing, China
Guest lecture - Prof. Wei Zhang, University of Colorado Boulder, USA
Click here for more information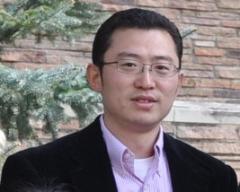 Hamburg Science Award 2017 goes to Klaus Müllen and Xinliang Feng
Link: Press release TUD (English)
Link: Press release Academy of Sciences and Humanities (German)
Workshop "Chemistry of 2-Dimensional Materials" in Dresden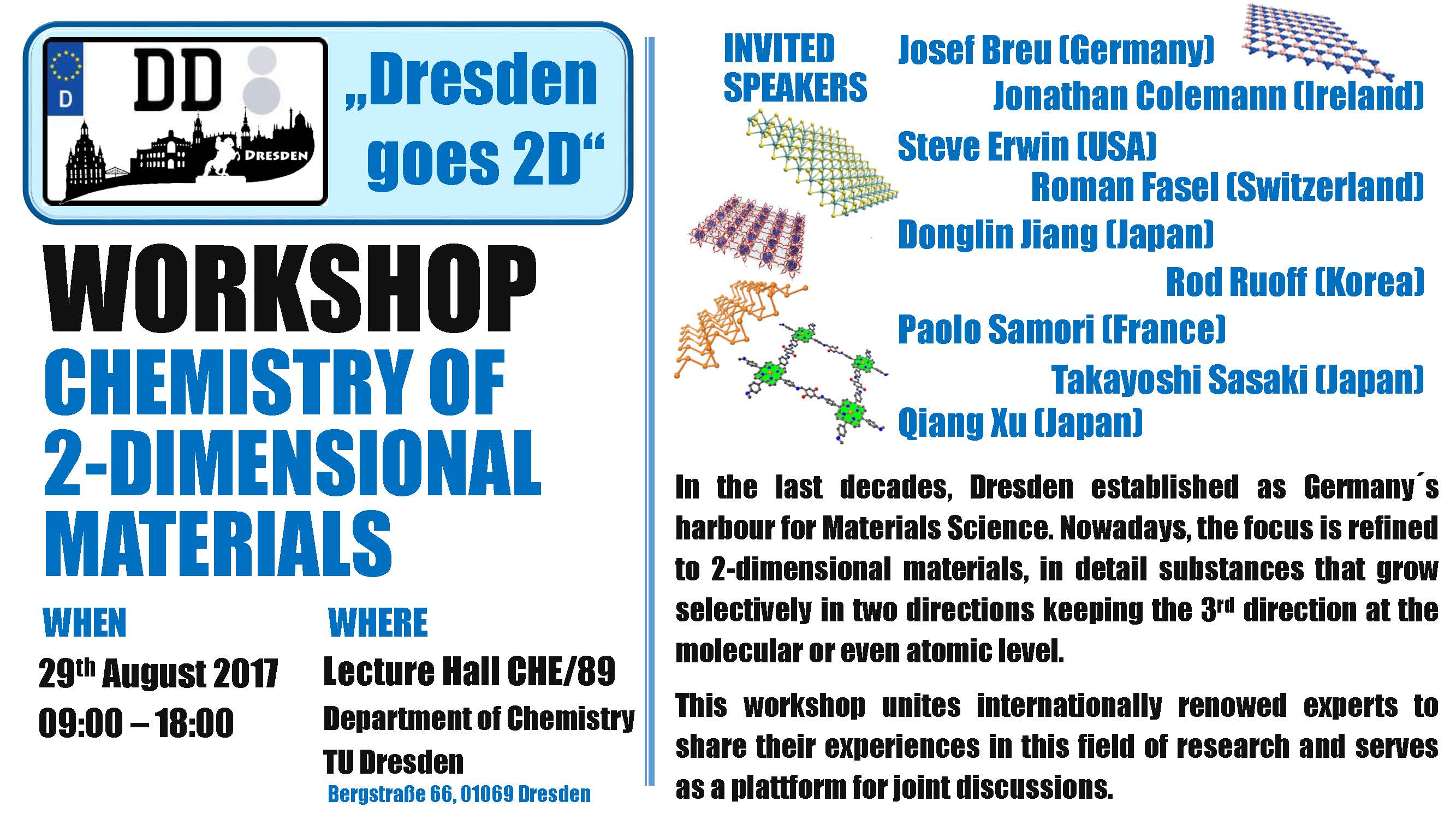 Prof. Xinliang Feng's & Prof. Klaus Müllen's book "Chemistry of Carbon Nanostructures" has been published
Link: De Gruyter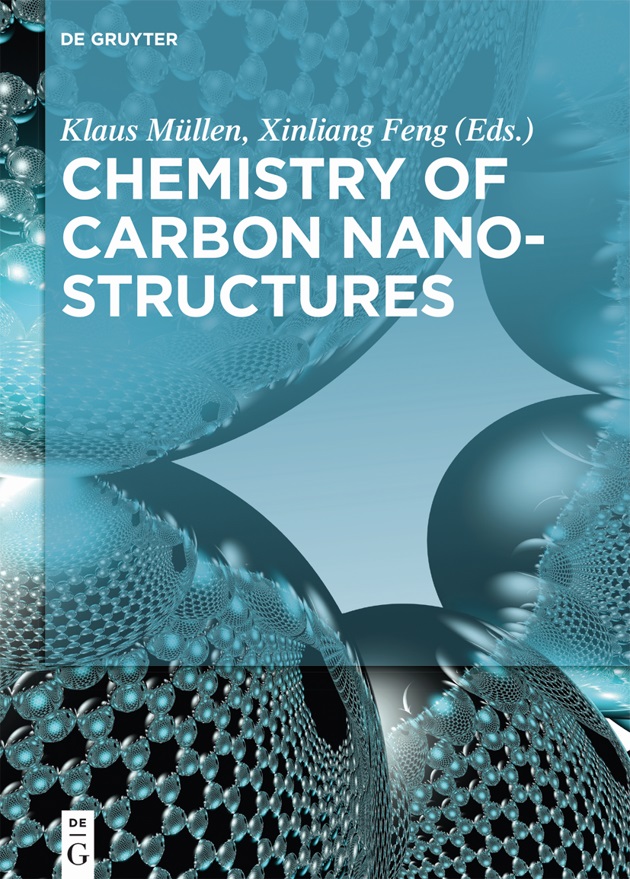 π-Extended and Curved Antiaromatic Polycyclic Hydrocarbons
Prof. Xinliang Feng receives ERC Proof of Concept Grant
Synthesis of Molecular Hydrogen: Novel Method Sets Benchmark for Platinum-free Electrocatalysts
Prof. Xinliang Feng wins the 2017 Small Young Innovator Award
Ultrafast Delamination of Graphite into High-Quality Graphene Using Alternating Currents
Honorable Mention for the 2017 IUPAC-SOLVAY International Award for Young Chemists
cfaed Successfully Presented at 'Graphene2017' in Barcelona - Next Year's Conference Will be Held in Dresden

Link to: Press release
Coordination Polymer Framework-Based On-Chip Micro-Supercapacitors with AC Line-Filtering Performance
Figure. a-c) Schematic illustration of LBL fabrication of PiCBA films on Au interdigital electrodes; e) Impedance phase angle on the frequency for the PiCBA-based microdevices; f) Impedance phase angle
on the frequency for the PiCBA-based microdevices; g) Calculated quantum capacitance based on the two bands crossing the Fermi level for zero disorder, and charge density of the lower band crossing the Fermi
level at the G point as well as close to the Brillouin zone boundary at X, namely k = (0.4, 0.0, 0.0).

C. Yang, K. S. Schellhammer, F. Ortmann, S. Sun, R. Dong, M. Karakus, Z. Mics, M. Löffler, F. Zhang, X. Zhuang,* E. Cánovas,* G. Cuniberti, M. Bonn, X. Feng*
Coordination Polymer Framework Based On-Chip Micro-Supercapacitors with AC Line-Filtering Performance
Angew. Chem. Int. Ed. 2017, 56, 3920-3924. [DOI: 10.1002/anie.201700679] [very important paper]
Link to: Angewandte Chemie
Guest lecture - Prof. Hossam Haick, Technion - Israel Institute of Technology, Israel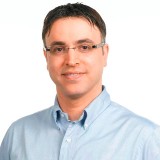 Click here for more information
Highly Stable Open-Shell Nanographenes with a Saddle-Shaped Geometry
Persulfurated Coronene: A New Generation of "Sulflower"
Stimulus-Responsive Micro-Supercapacitors
Wafer-sized multifunctional polyimine-based two-dimensional conjugated polymers with high mechanical stiffness
EU Graphene Flagship Meeting